Our fun and exciting group expedition at Sagada's Echo Valley, the underground river, and Bokong Falls. This activity is approximately three hours of trekking downhill, wading in streams, and climbing at some big boulders.
Echo Valley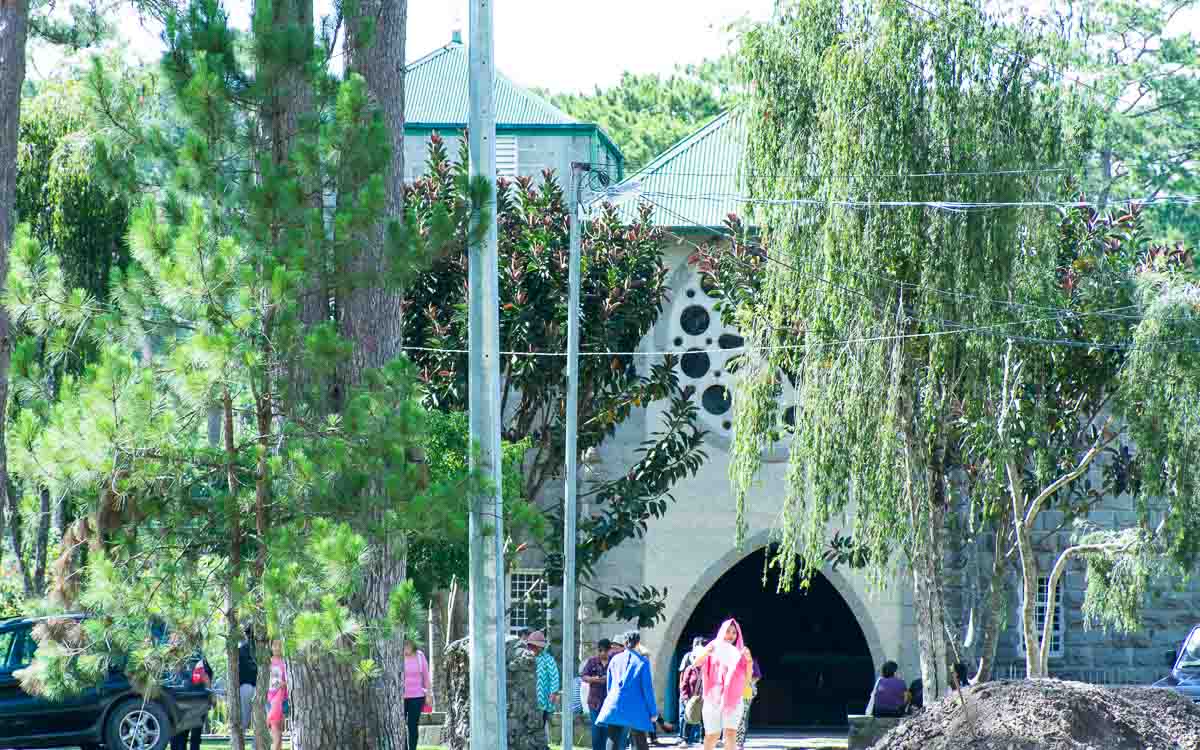 How to get to Echo Valley? First, you need to pass the Church of Saint Mary the Virgin which is the main Episcopalian church in Sagada then walk through the cemetery at the hill.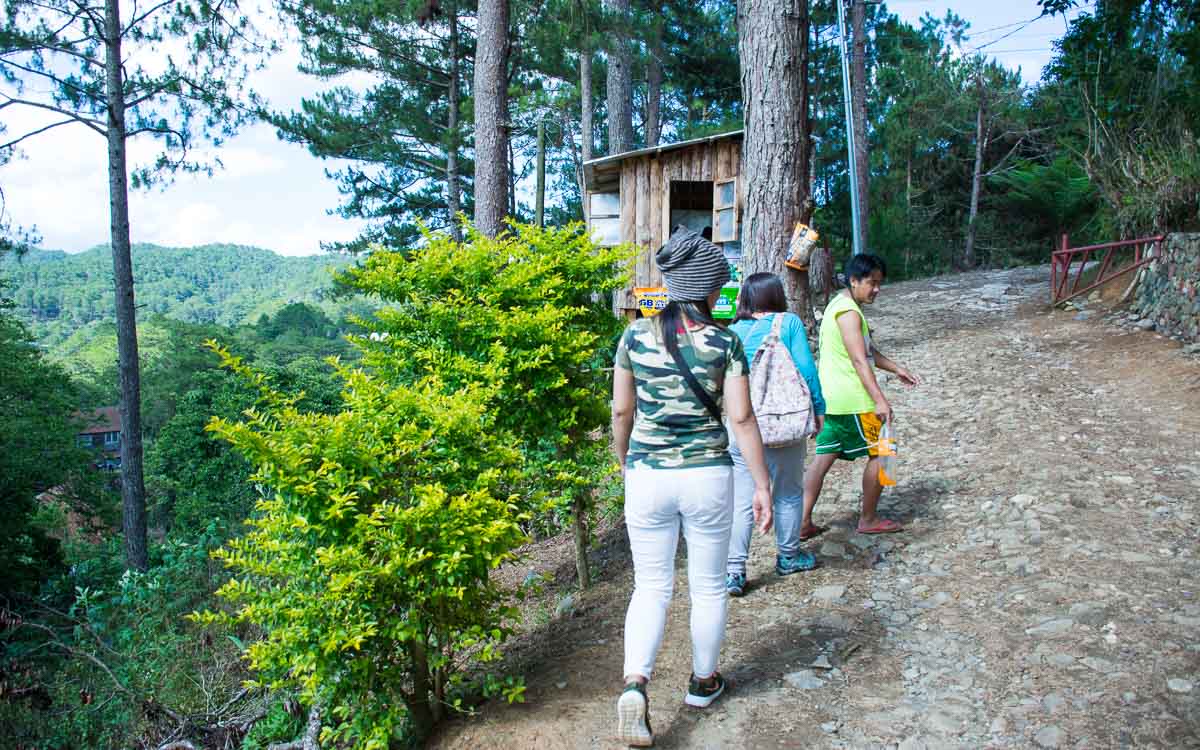 At the end of the cemetery, you'll find the trail going to the Echo Valley viewpoint. In this viewpoint, you can see the panoramic view of the valley and limestone cliff with some hanging coffins on it.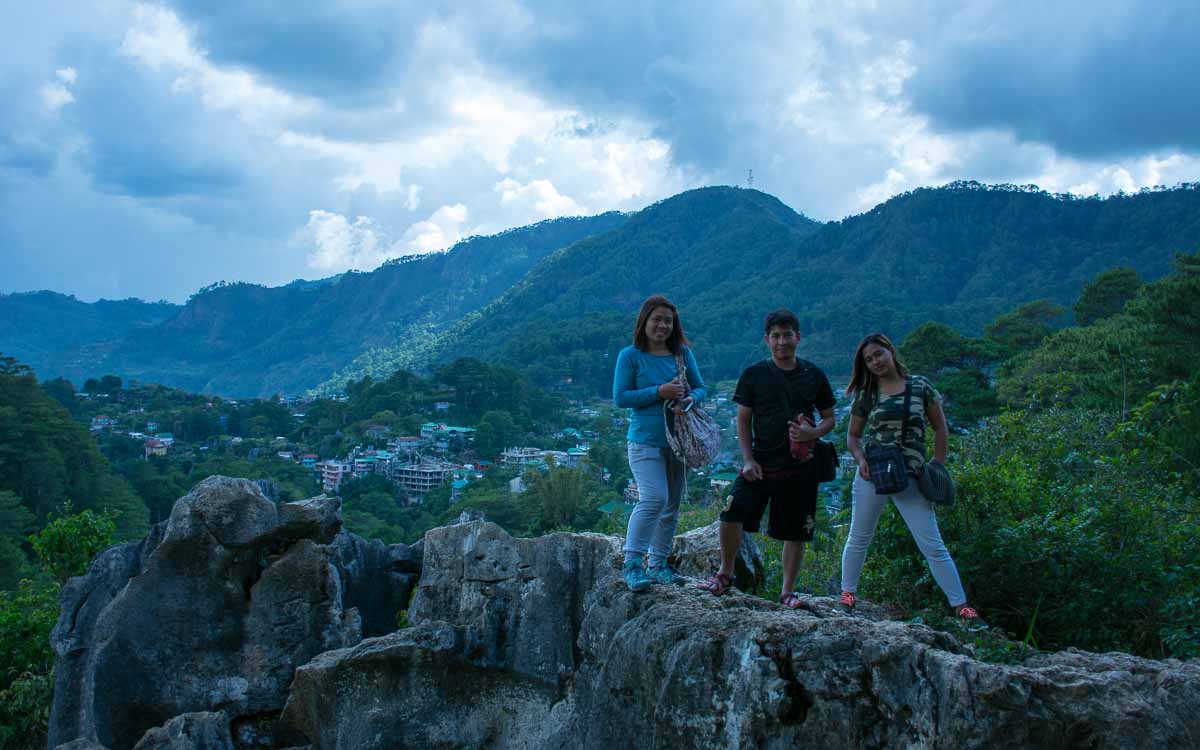 They called this area Echo Valley because once you shout loud you will hear your echo bounce back. But it is better to keep quiet in this area due to that there is a cemetery near around and lots of hanging coffins.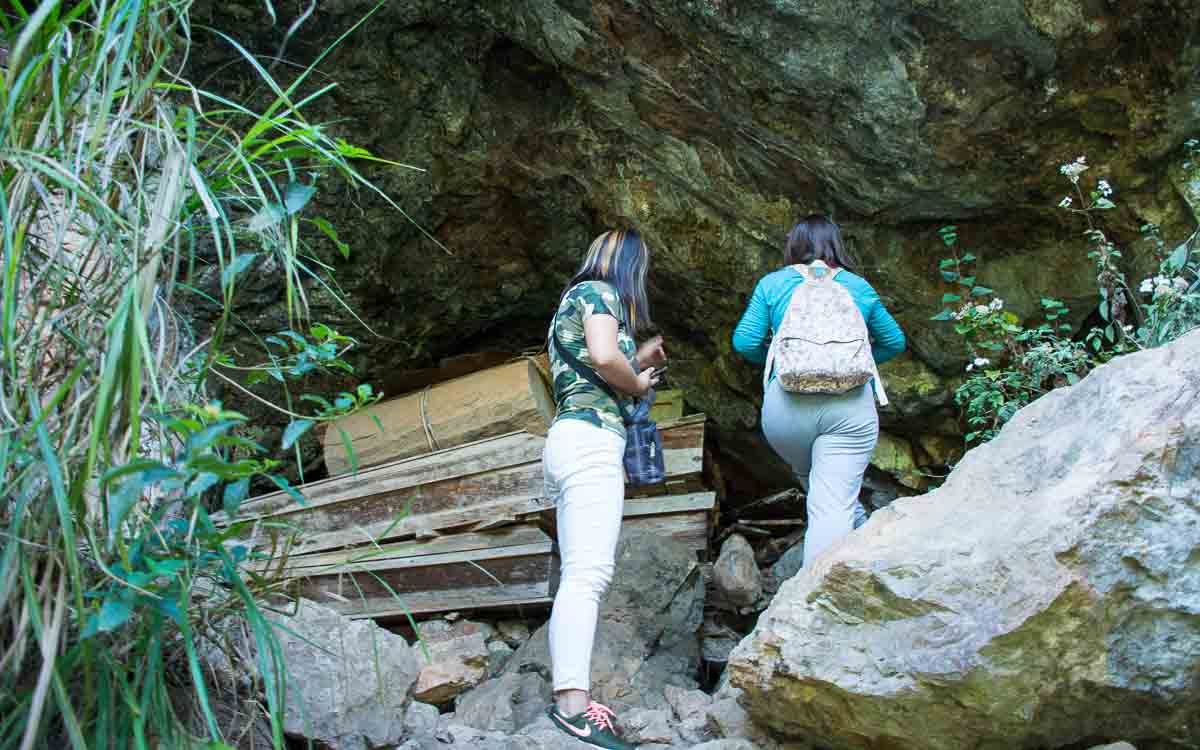 Tips: Respect the dead. Don't try to touch or take the bones.
Hanging Coffins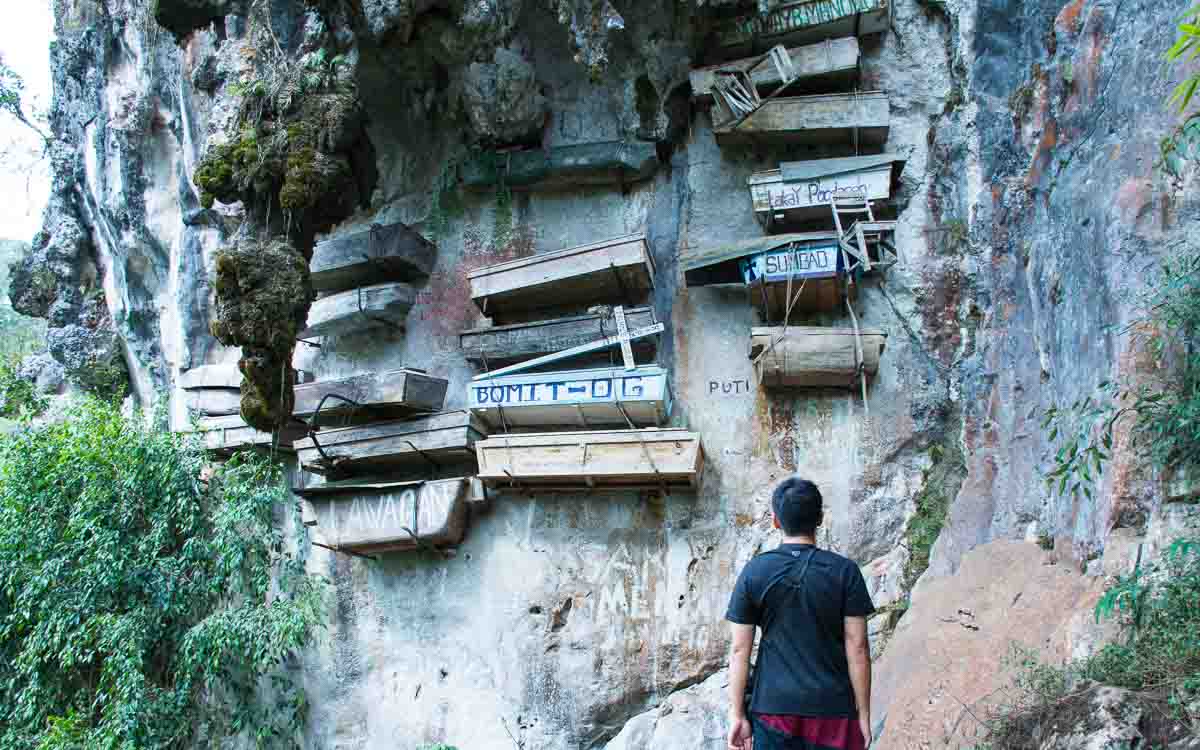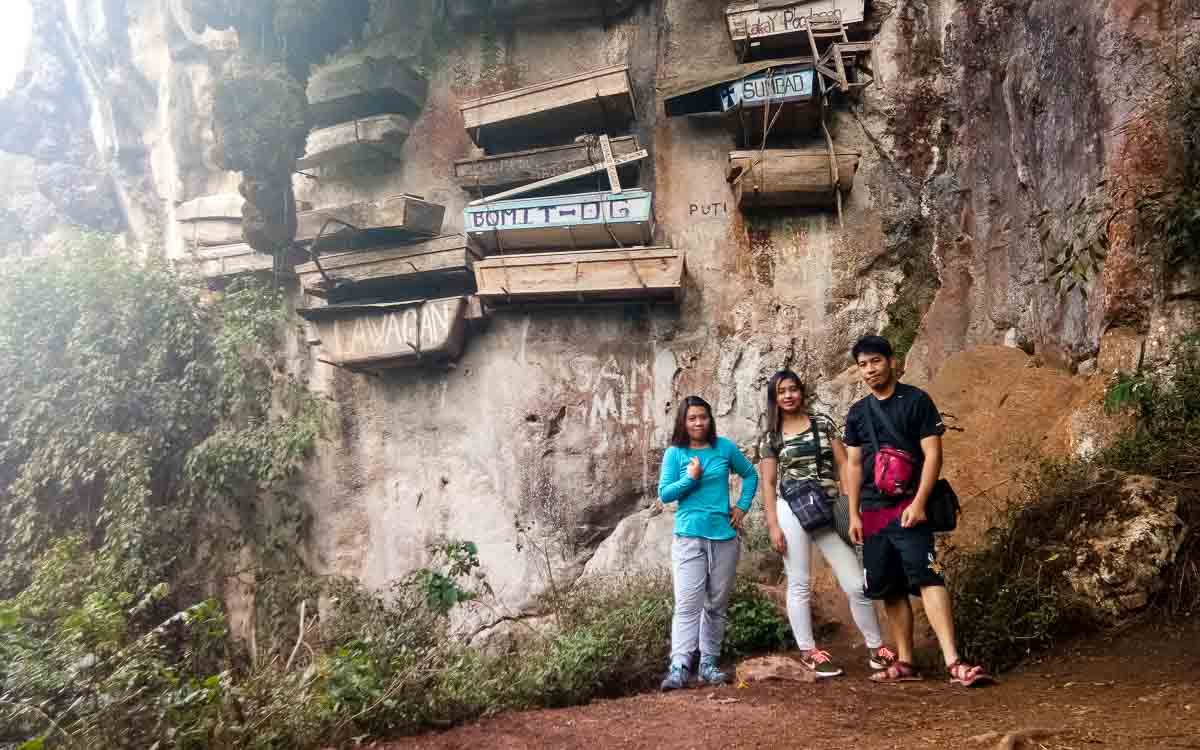 The traditional way of the Igorot tribes in burying their dead bodies in hanging coffins which is nailed to the sides of the cliff. According to some locals – "the higher the coffin, the closer to heaven". This ritual way of burial has been practiced for over 2000 years. I wonder how they put the coffins at the highest part of the cliff.
Expedition at Underground River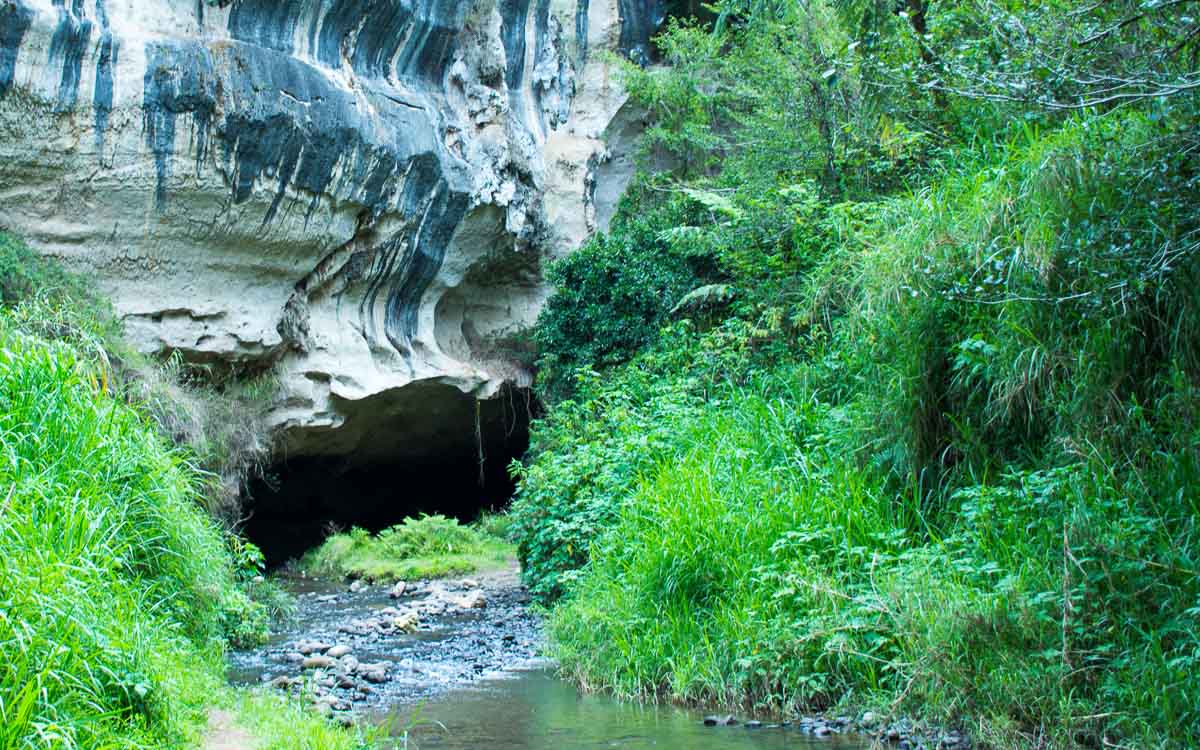 After visiting the hanging coffins, we went to the underground river trail. A little bit tiring and fun trip for us. It is recommended to hire a guide when doing activities going into the underground river.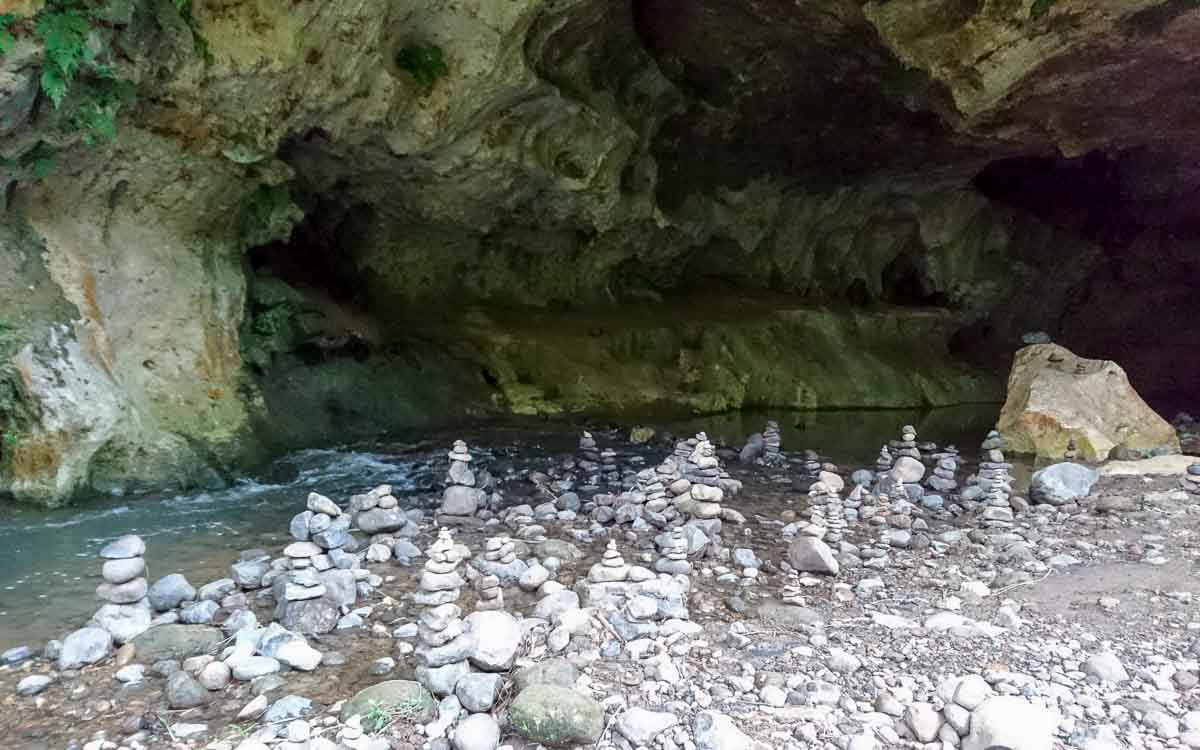 I think every tourist who passes in this area will try to stacked stones.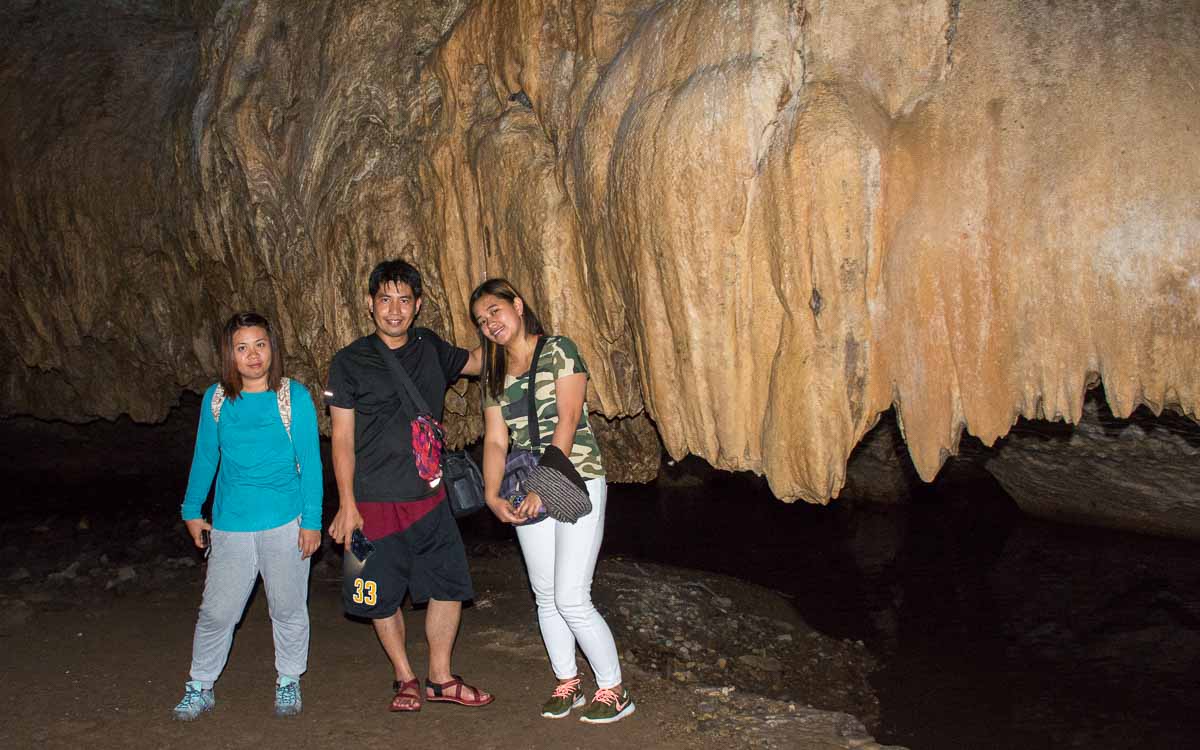 Stones formation inside the underground river cave is like the stone formation inside the Sumaguing cave. Approximately fifteen to twenty minutes trek inside the cave.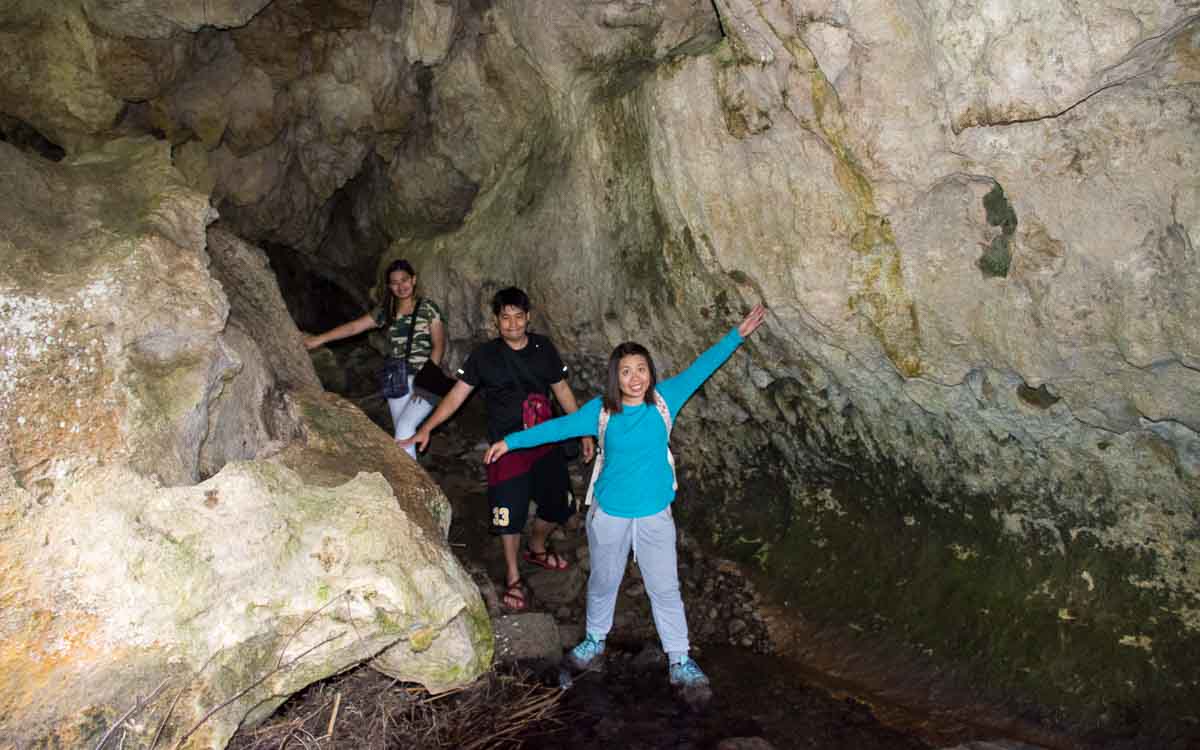 Bring headlights or flashlights when going inside the underground river cave. Never do this activity when there is a hard rain.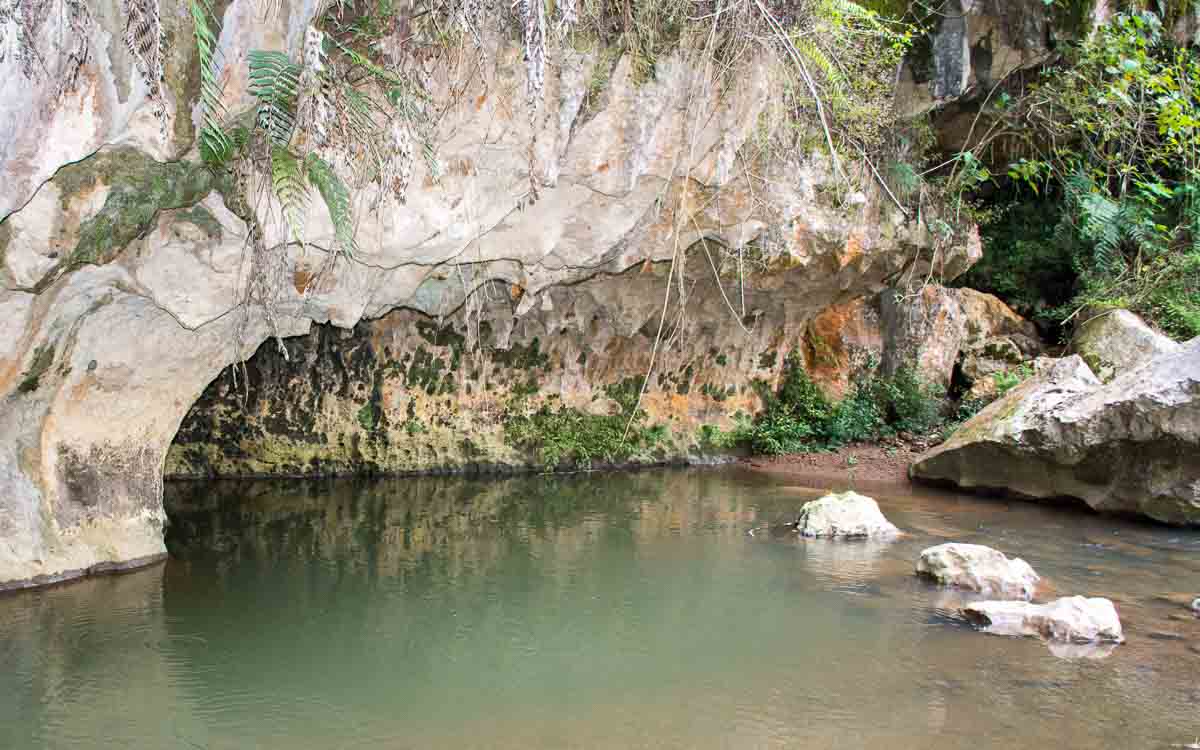 After the trek to the underground river, we proceed to the Bokong Falls. Just follow the stream and once you pass the steel railing, follow the dirt path going to the falls.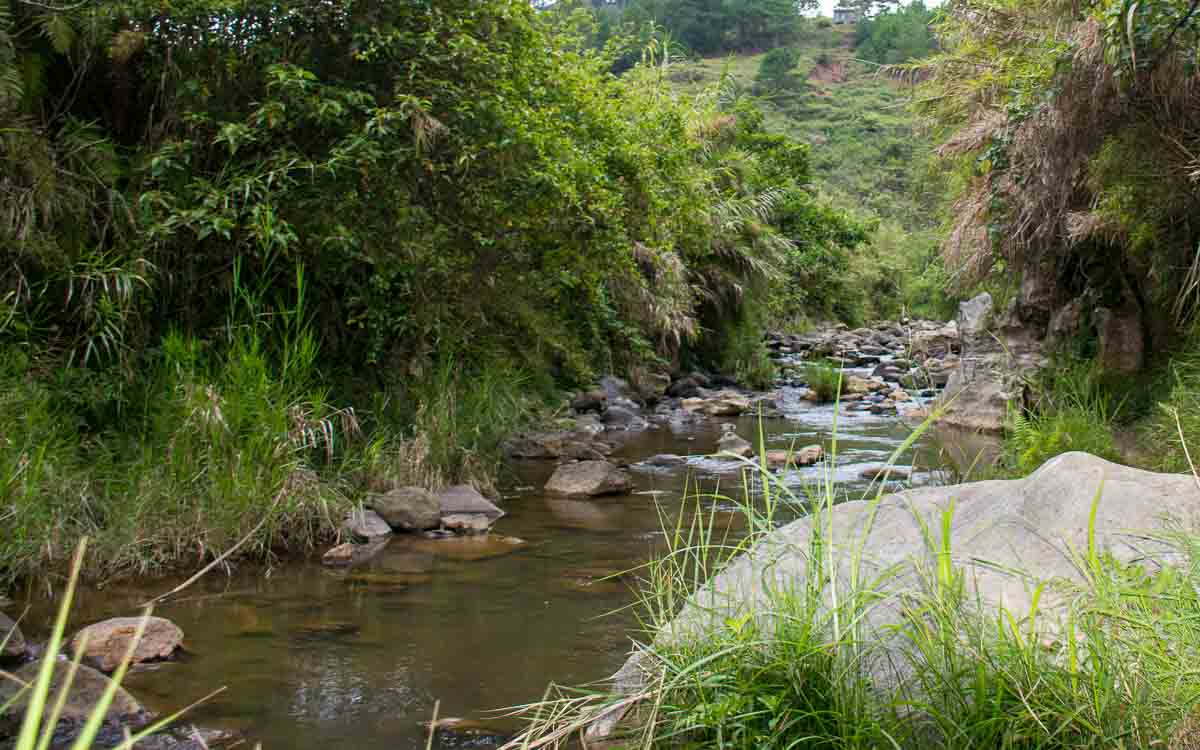 Tips: Bring nice slippers when crossing the streams. Some stones are very slippery. Be extra careful when stepping at the stones. 🙂
Bokong Falls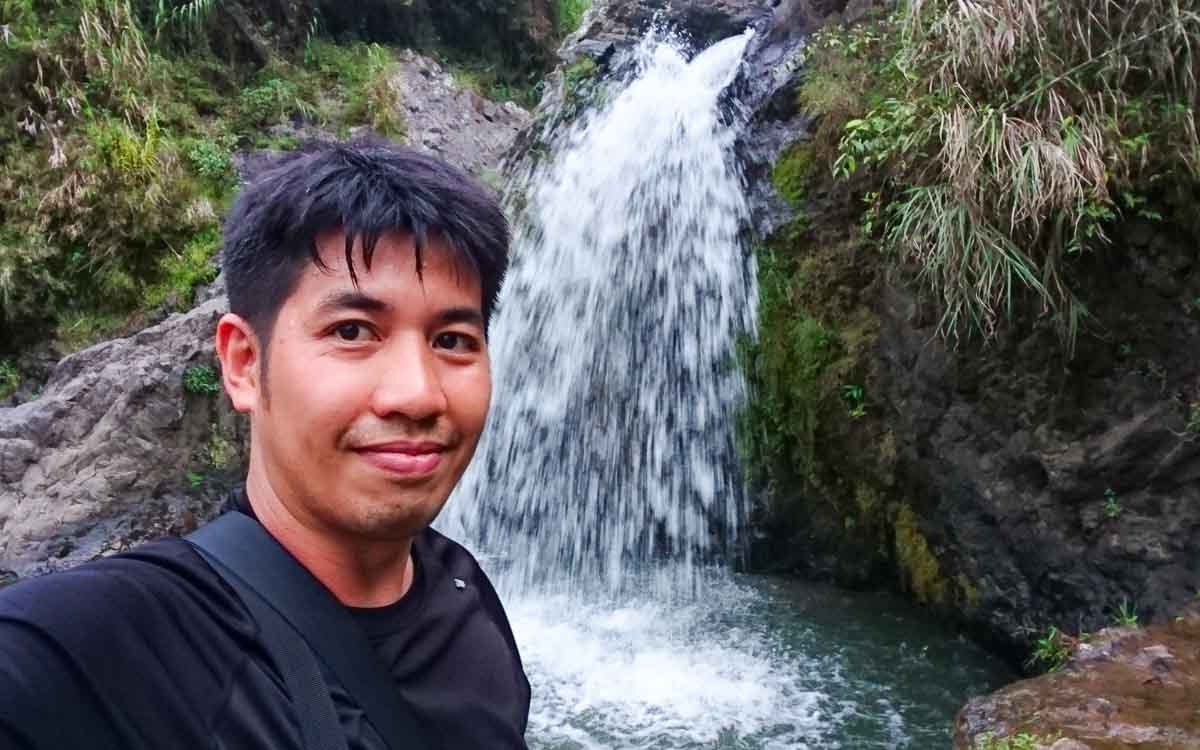 We reached our final destination – Bokong Falls. The small waterfall with a smaller basin than the Bomod-ok falls. It features two falls and the water here is less cold. Don't dive into the pool unless you know how to swim. 🙂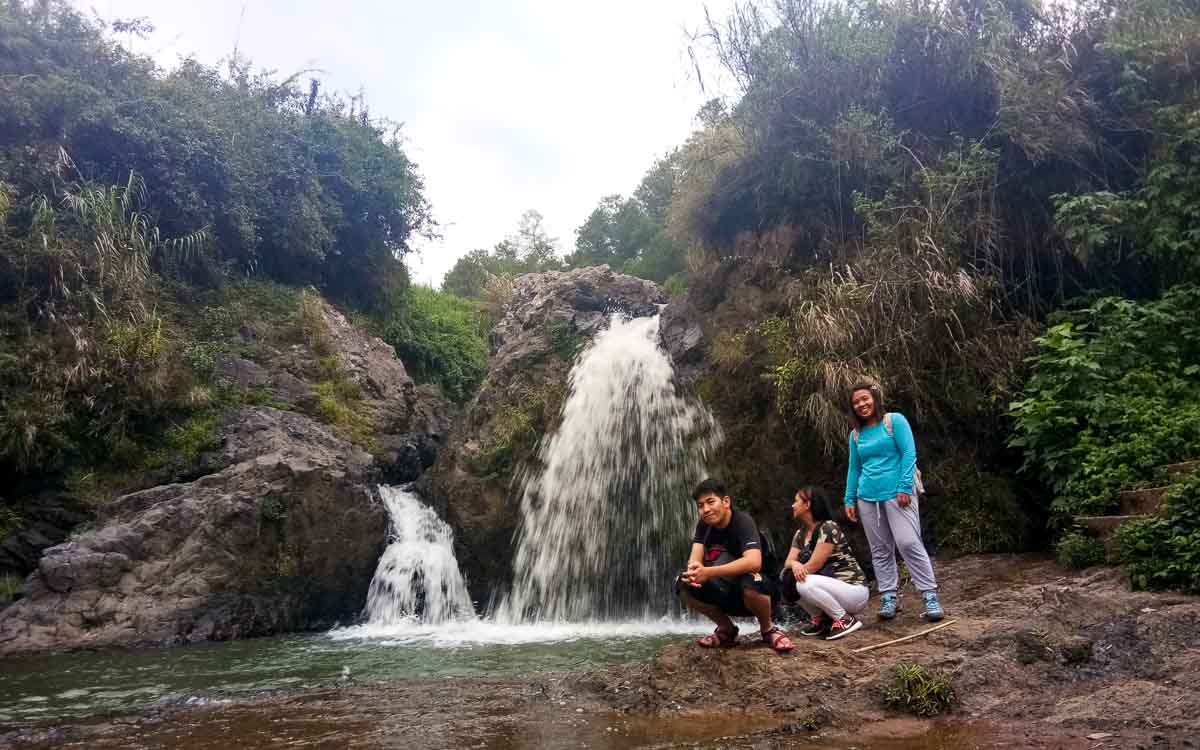 Other activities to do in Sagada:
For more info about Sagada, you can check the Sagada Tourism Facebook Page.
Through him all things were made; without him nothing was made that has been made.

John 1:3

Nathaniel Amoyen is co-founder of Joanathx. Full-time ex-pat worker at day and writer at night.