Kamanbaneng Peak or Marlboro Hills is one of the best alternatives for viewing the sunrise at Sagada. Kaman-Utek hills or blue soil have a great attraction for tourists which is the color of its soil.
Catching the sunrise at Kamanbaneng Peak (Marlboro Hills)
Our group wake up early, prepare our things, and wait for our guide in the hostel's lobby. Walk down the road and we decided to ride a jeep going to the jump off-trail.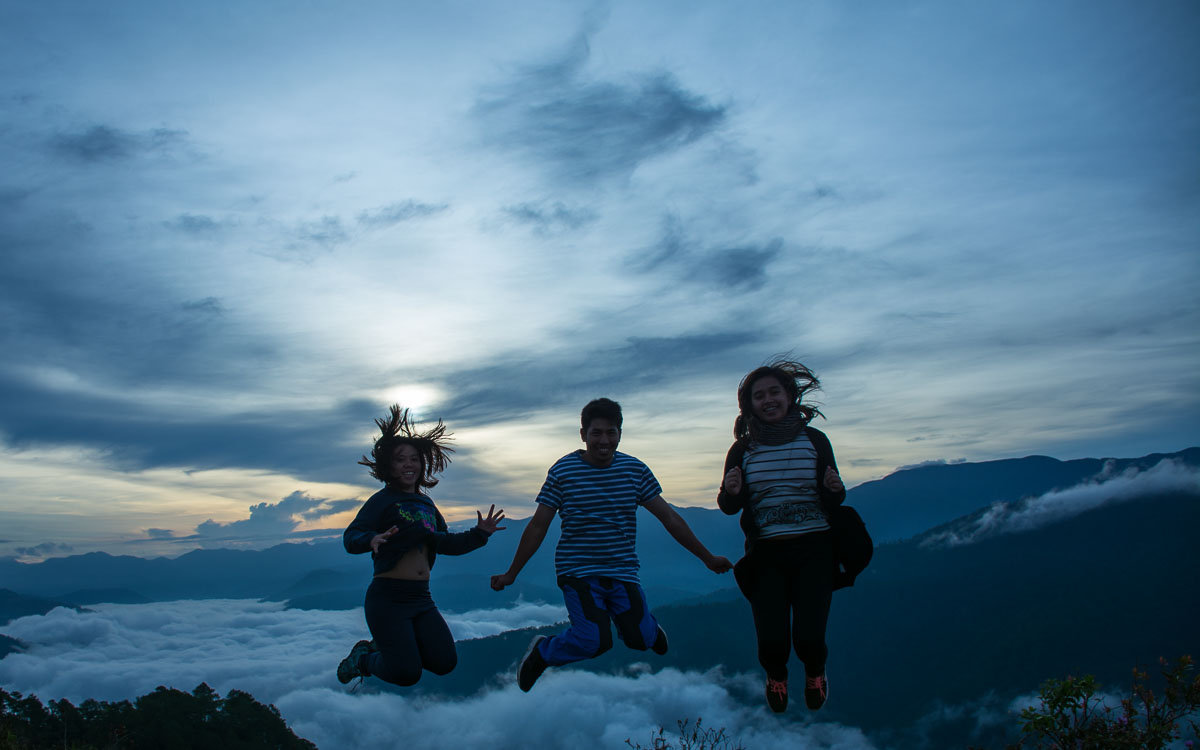 The trail is just like an easy normal walk. The road is a little bit muddy. Pine trees and small bushes are present at the trail. Just follow the dirt pathway road until you see the open area of the summit. 🙂
While waiting for the sunrise, you can eat or drink at the small store at the summit. The wind is a little bit cold in the morning better wear a jacket.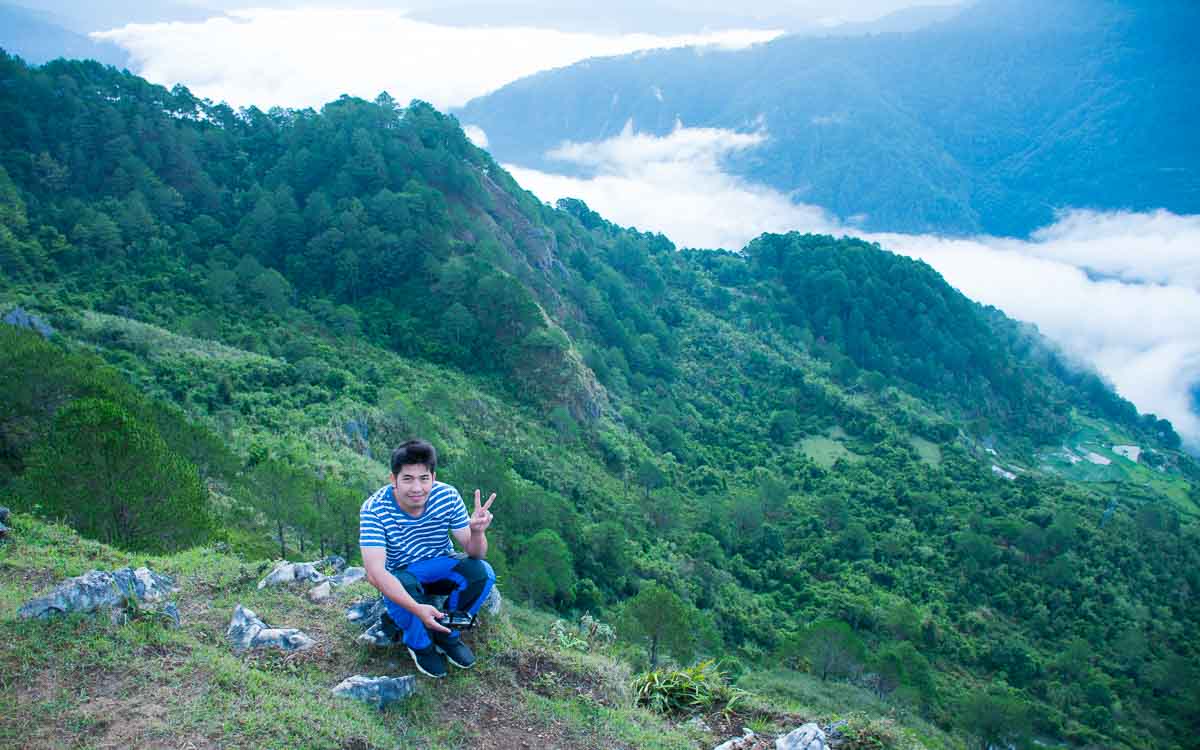 As the sun rises, you will see the majestic views of the surrounding area of the mountains. Beautiful scenery is uncovered while the sun slowly rising.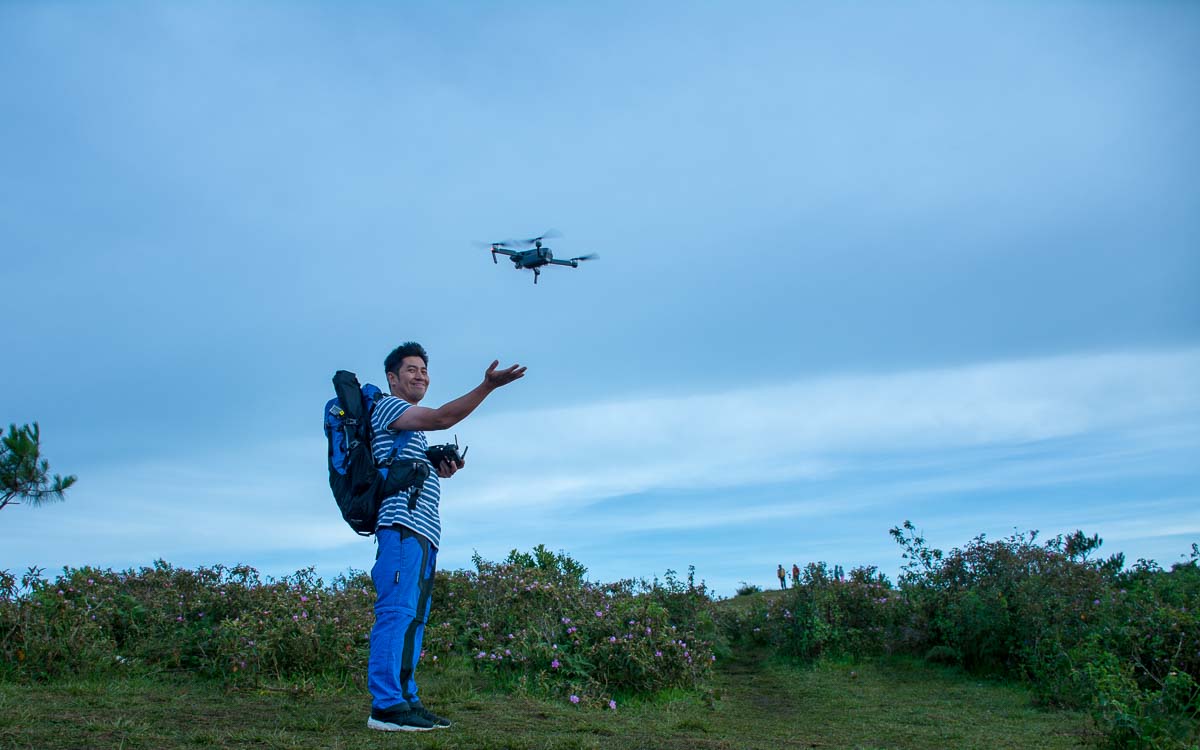 The area is not crowded. You can find lots of places for your Instagram shots with fewer photo bomber in Kamanbaneng Peak.
I manage to fly my drone but with extra care. The wind is a little bit strong for my small drone. I'm afraid to fly it higher and far away. 🙂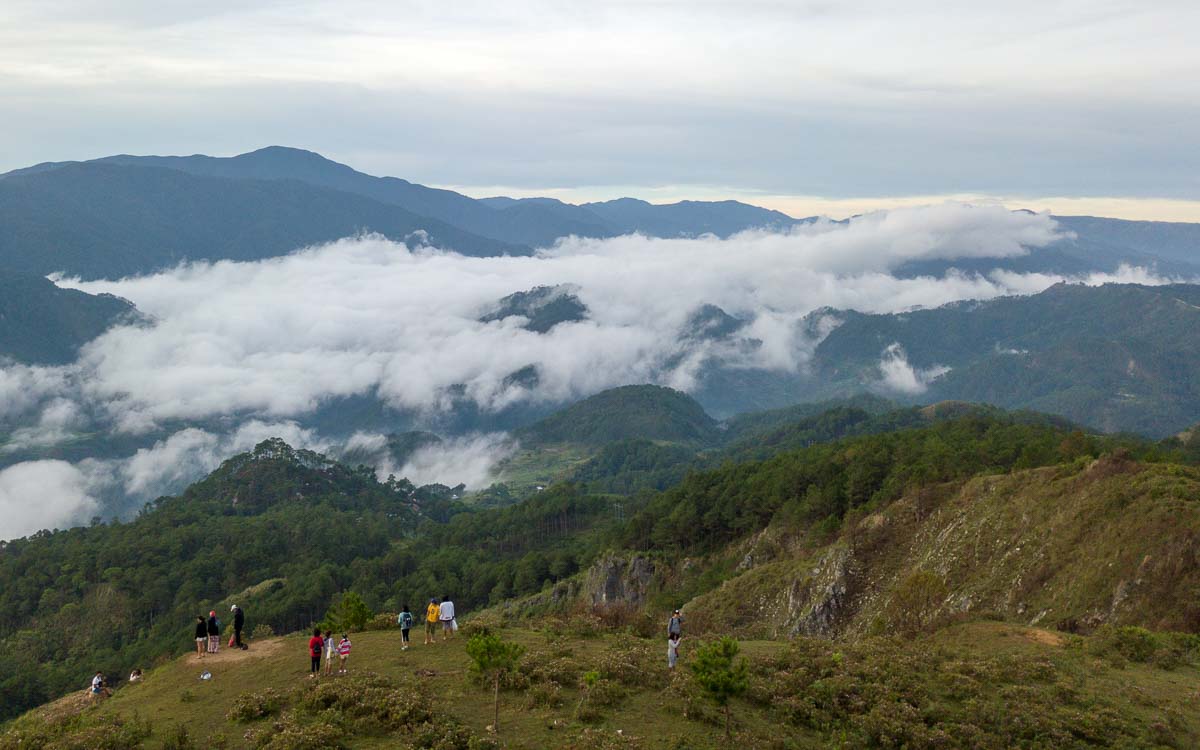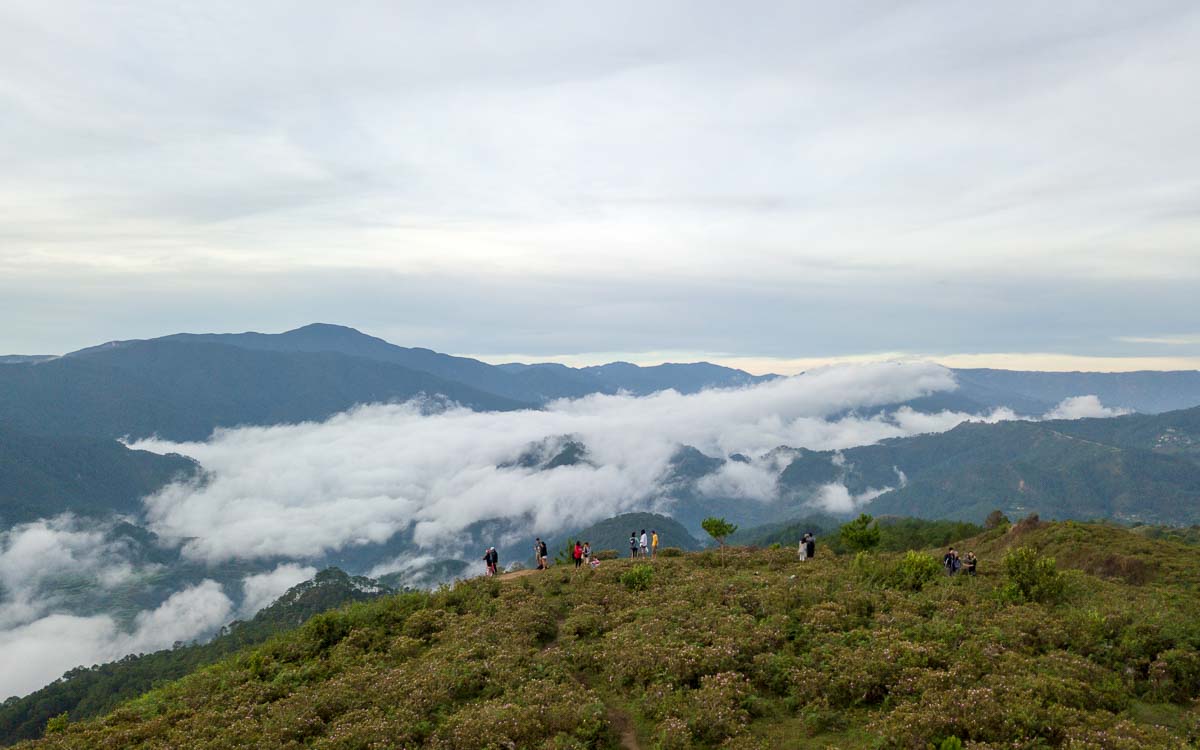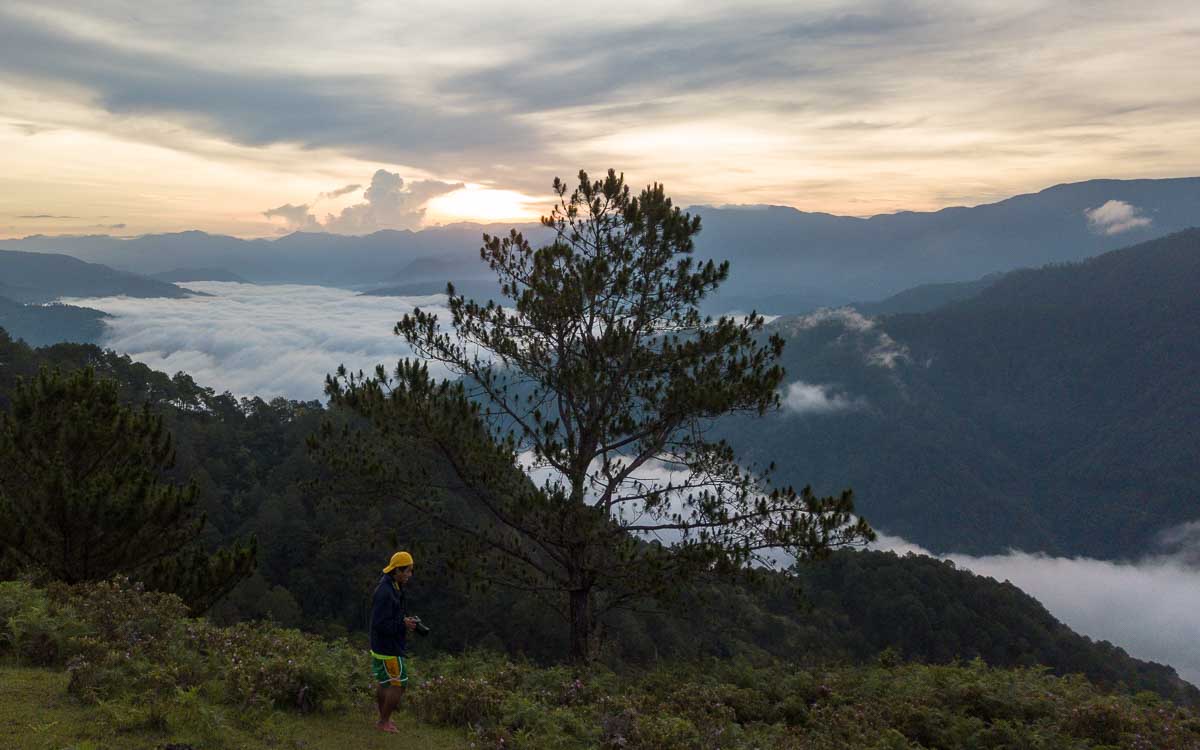 What a wonderful creation by God to see at the top. Everything from mountain ranges, trees, flowers, and a sea of clouds.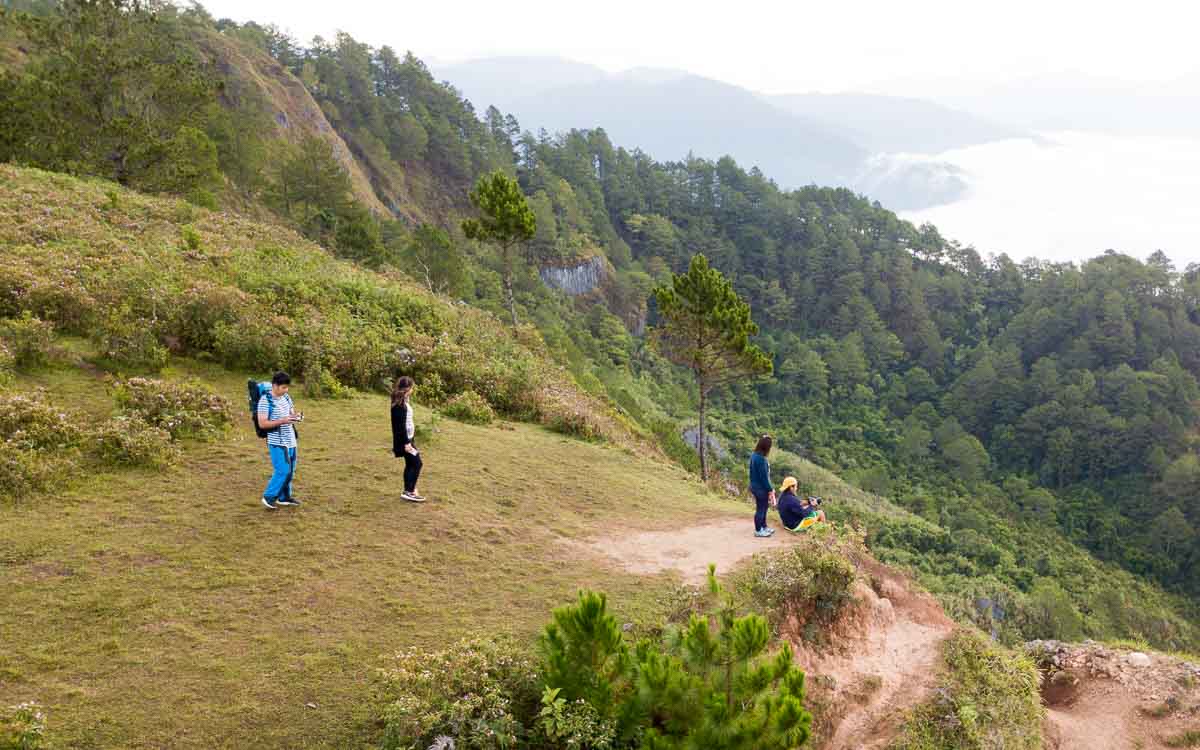 Journey to Kaman-Utek Hills (Blue Soil)
After exploring the Kamanbaneng peak and have enough souvenir pictures it is time to head to our next destination – an adventure to Kaman-Utek hills.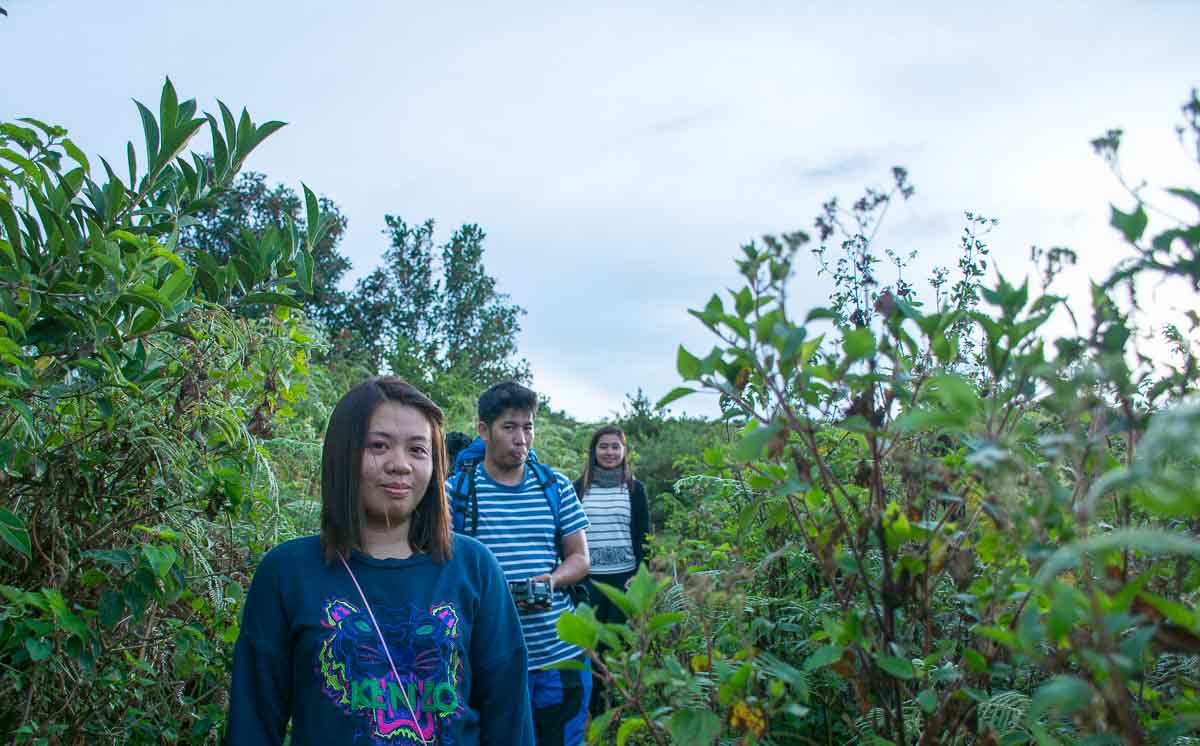 We stopped in the area where you see lots of sharp rocks formations after passing to the wild berries tree areas.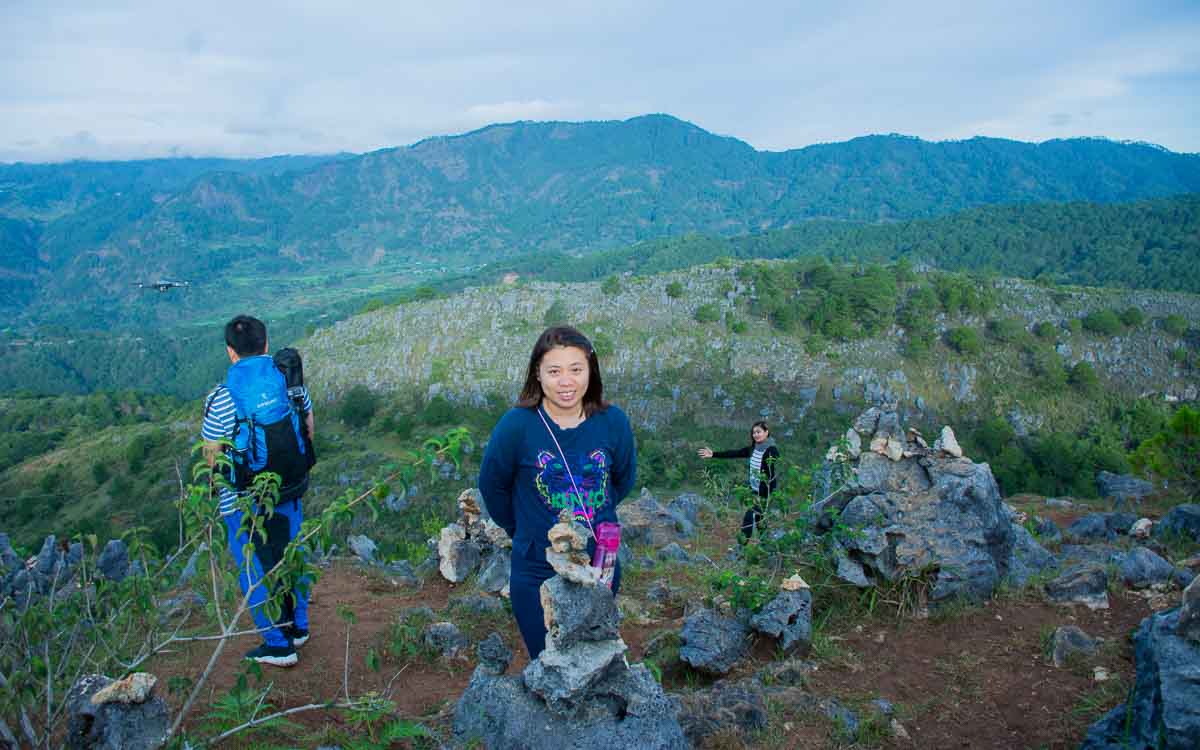 The downward trail is easy. You will see lots of pine trees at the trail and cross some fallen trees as pathways. Just relax and breathe fresh air.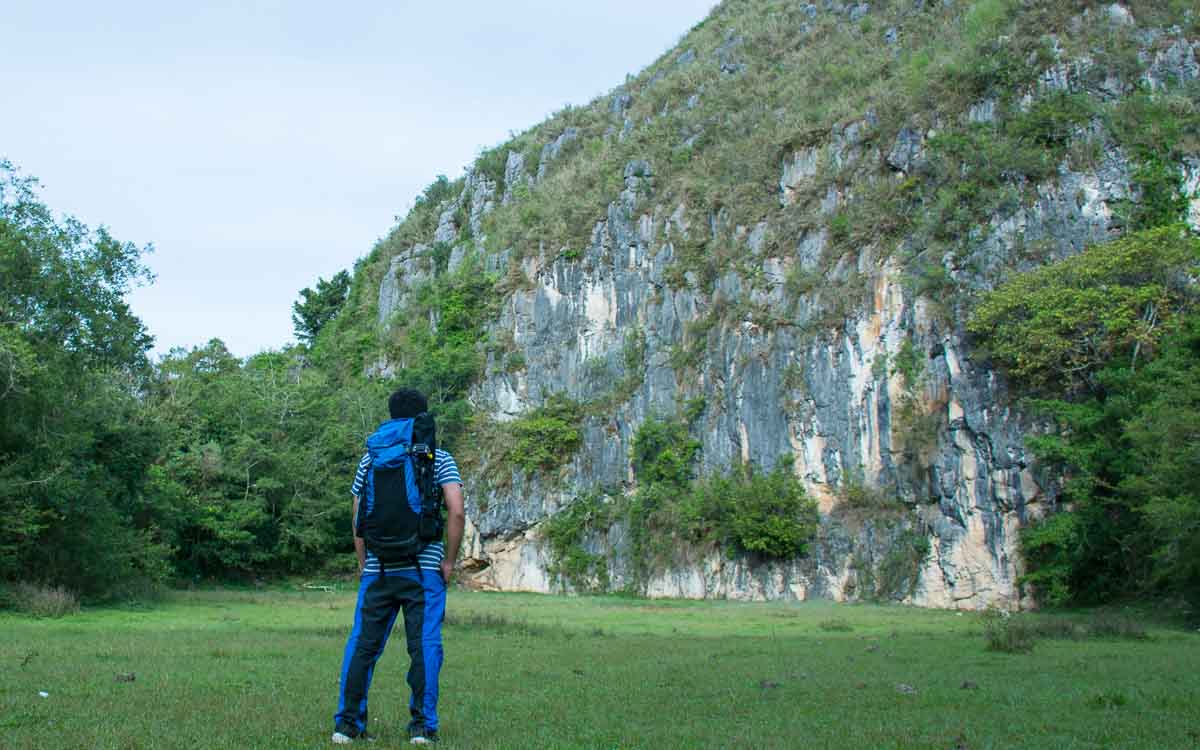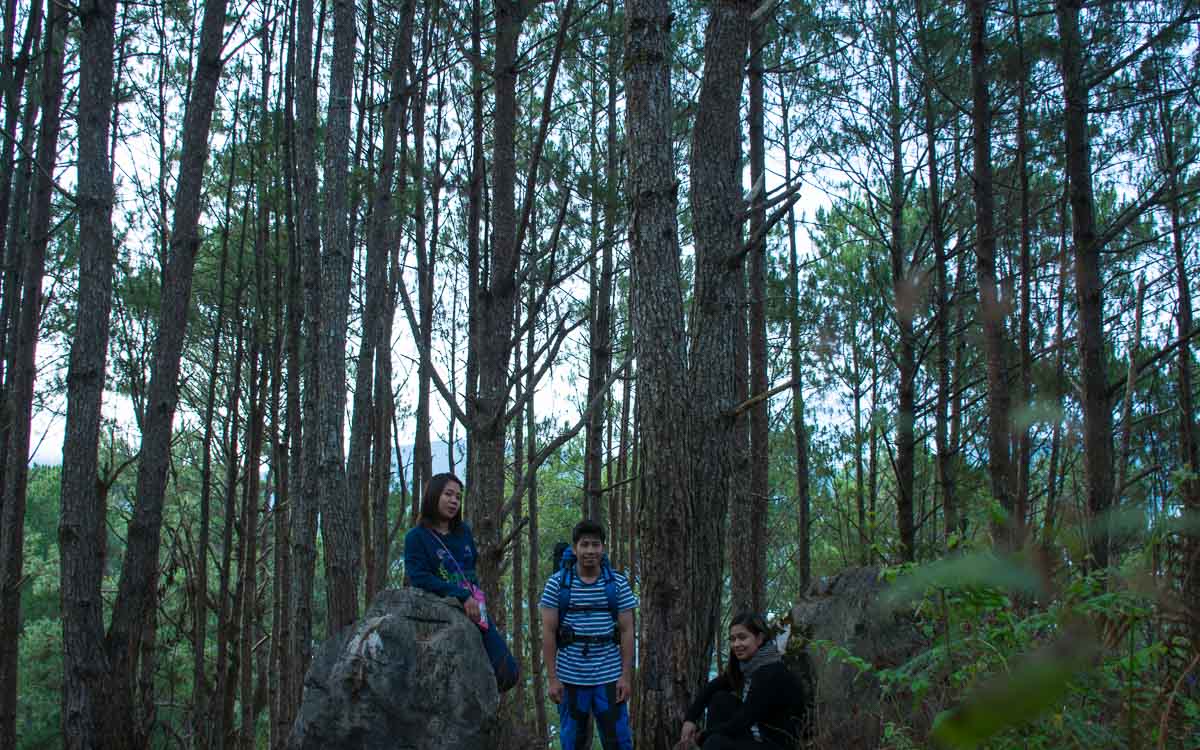 The bluish color of the soil of the Kaman-Utek hills is due to the high content of copper sulfate. The color will become bluer when the soil is moistened. Some researcher says that the soil is safe for tourists.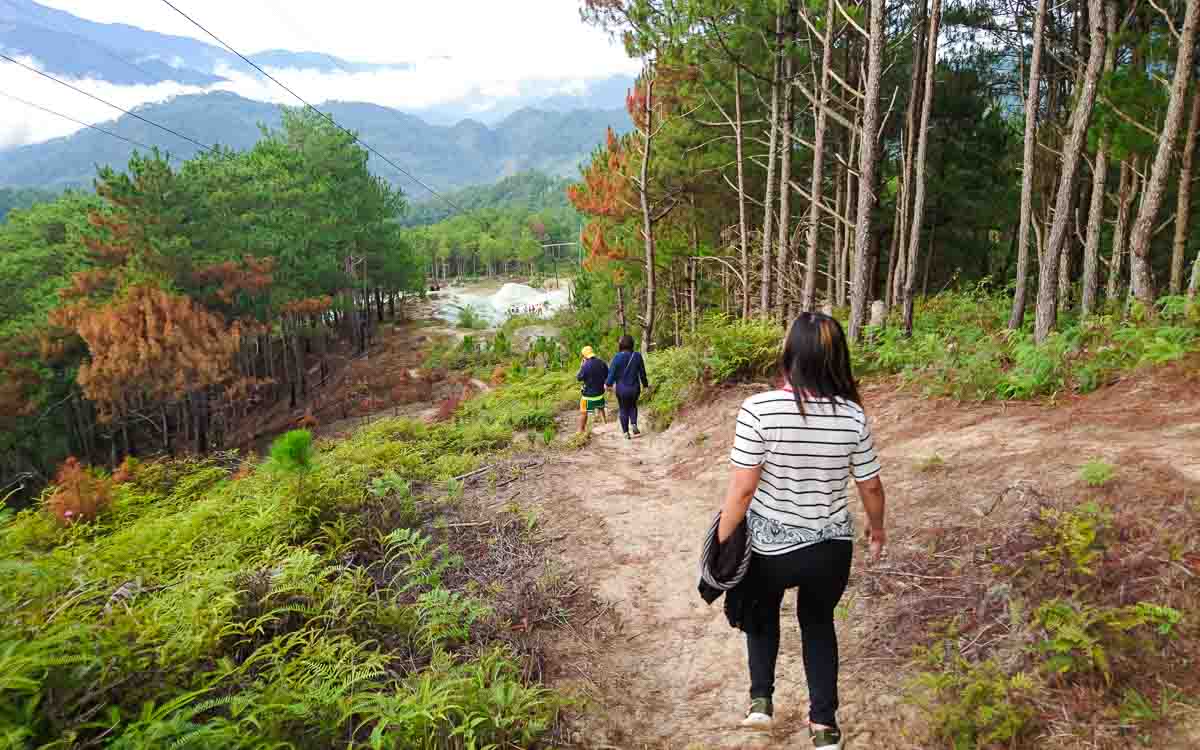 Our trip is fun, exciting and a little bit tiring walking but the experience to see these wonderful things are more precious to me.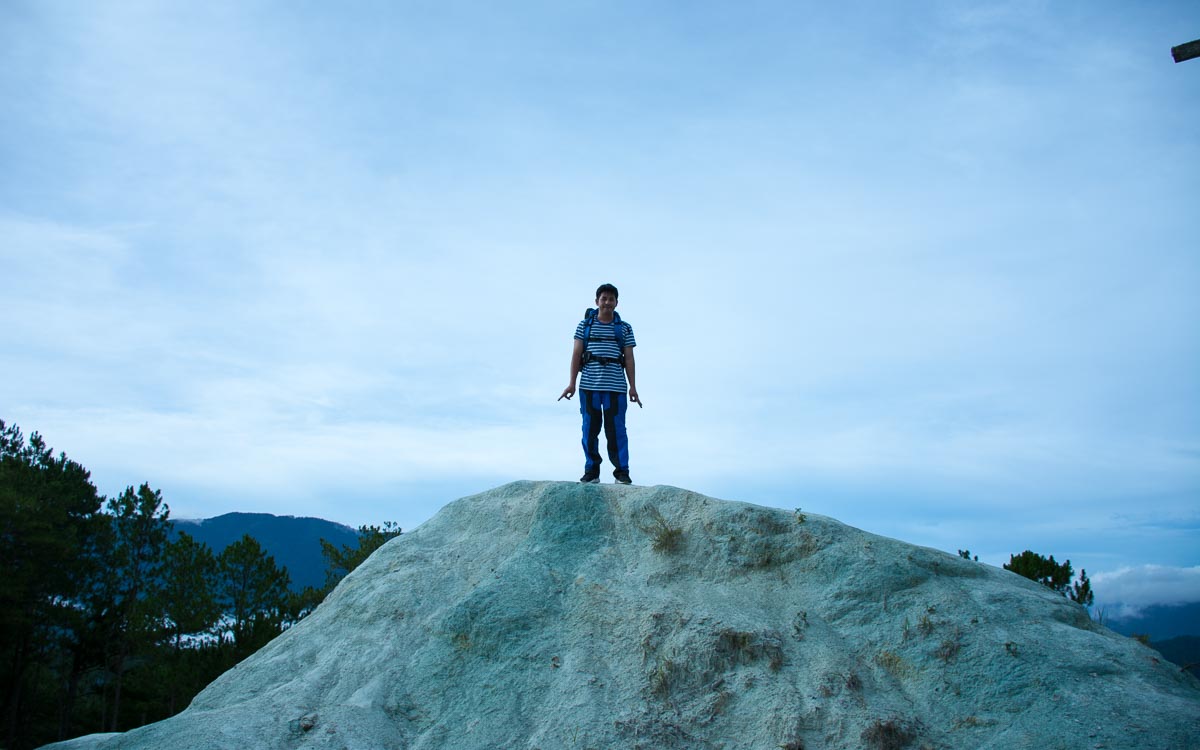 Other activities to do in Sagada:
For more info about Sagada, you can check the Sagada Tourism Facebook Page.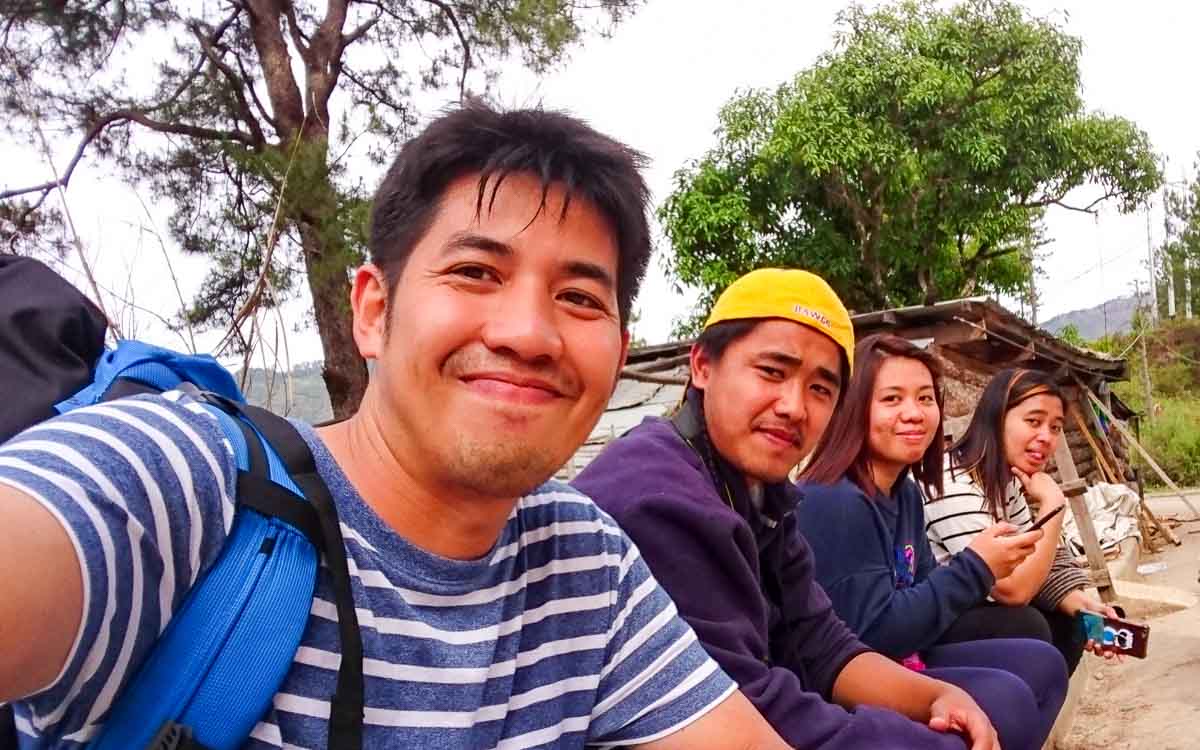 Let the heaven's rejoice, let the earth be glad; let the sea resound, and all that is in it. Let the fields be jubilant, and everything in them; let all the trees of the forest sing for joy.

Psalm 96: 11-12

Nathaniel Amoyen is co-founder of Joanathx. Full-time ex-pat worker at day and writer at night.