What is desert safari?
Desert Safari is the most common adventure tourist attraction in the United Arab Emirates. You usually ride four-by-four vehicles which drive through the desert which is called sand dune bashing and go to a campsite where you'll have a live entertainer while eating dinner.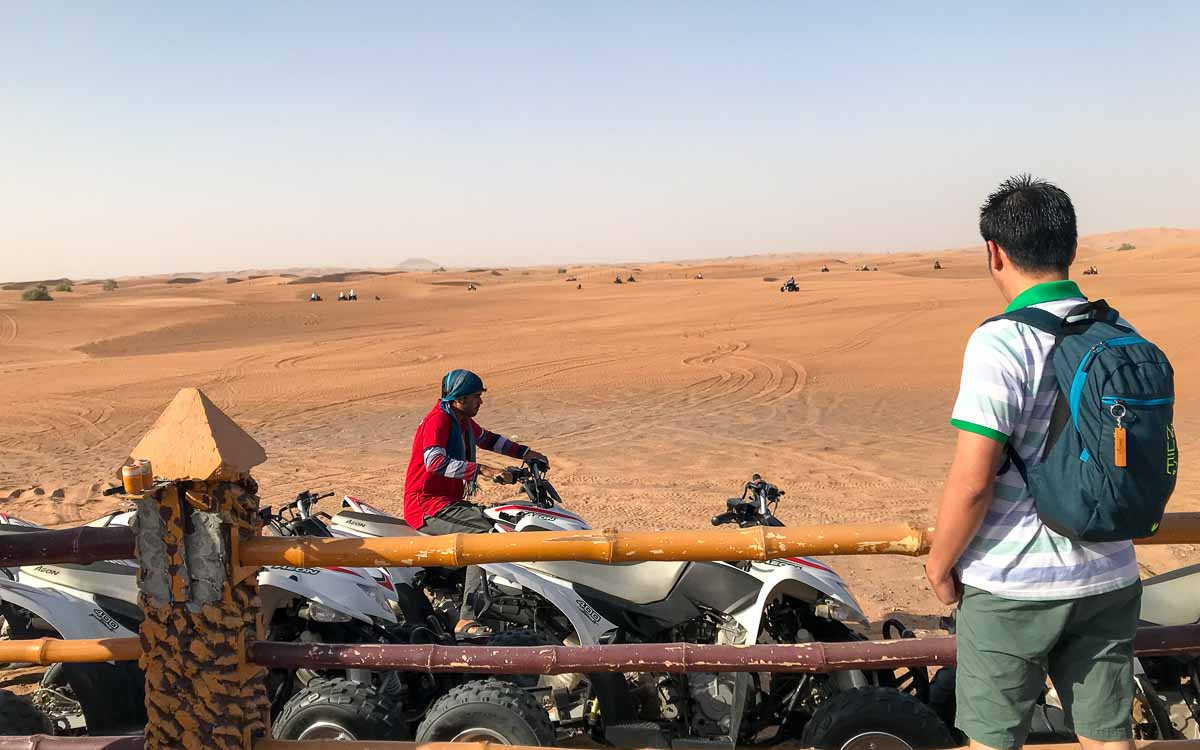 Our desert safari adventure
We want to experience the desert safari experience in the United Arab Emirates. So we booked for an evening desert safari. Below are the inclusion in our tour;
The Land cruise will drop and pick up in the hotel in Dubai.
Buffet Dinner with Arabic Foods, the refreshment also is free, such as soft drinks and bottled waters.
Camel riding, a free henna tattoo that you can put in the feet and hand.
OPTIONAL: You can also choose from the different designs of henna painting which have a free.
Wear the Traditional Arabic Dress for gents and ladies.
Live entertainment at the desert camp.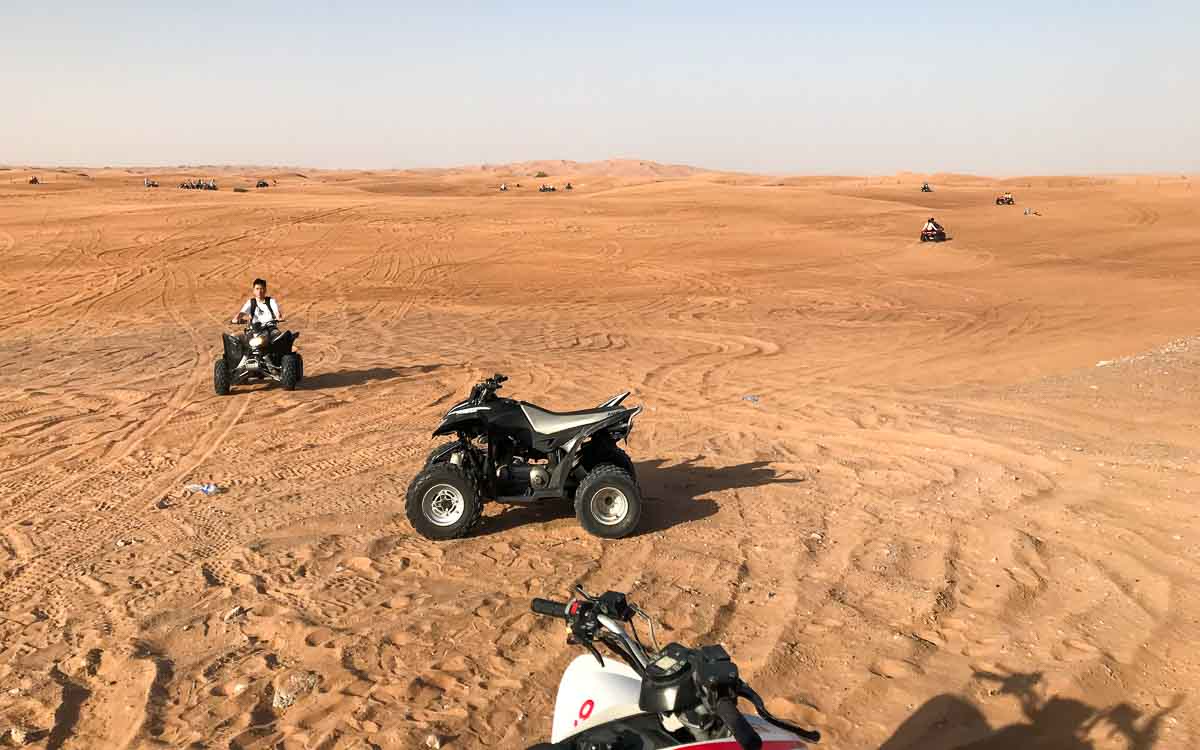 The first stop of the tour is at the quad bike rental area. Where you can rent a four-wheel vehicle to try driving in the desert. Approximately you can stay here for fifteen to twenty minutes.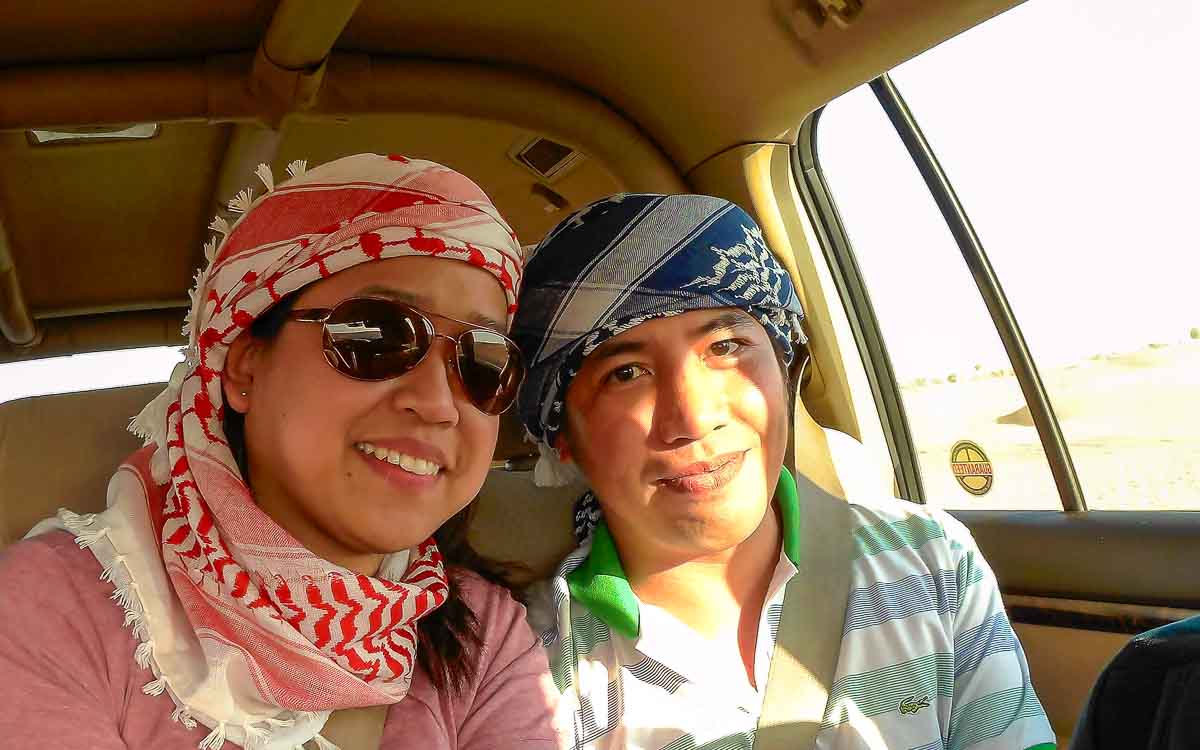 Then next will be the exciting and heart-pumping experience of dune bashing. Your vehicle will drive through the sand dunes in the desert. It is like a roller coaster ride. Check our video below. 🙂
tips: wear your seat belt for safety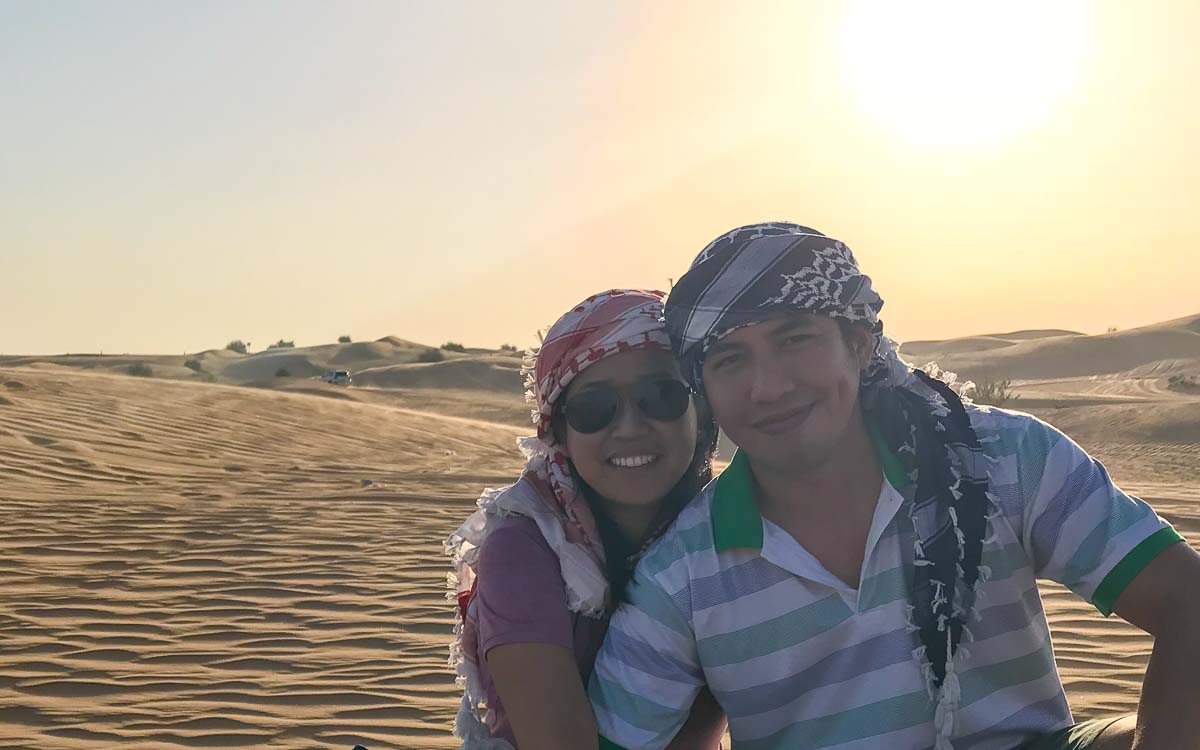 After the dune bashing experience, the tour operator drops us at our designated desert camp. Nathaniel and Joanna really enjoyed the desert because of the mesmerizing sunset and ambiance with the Golden Sands of Dubai.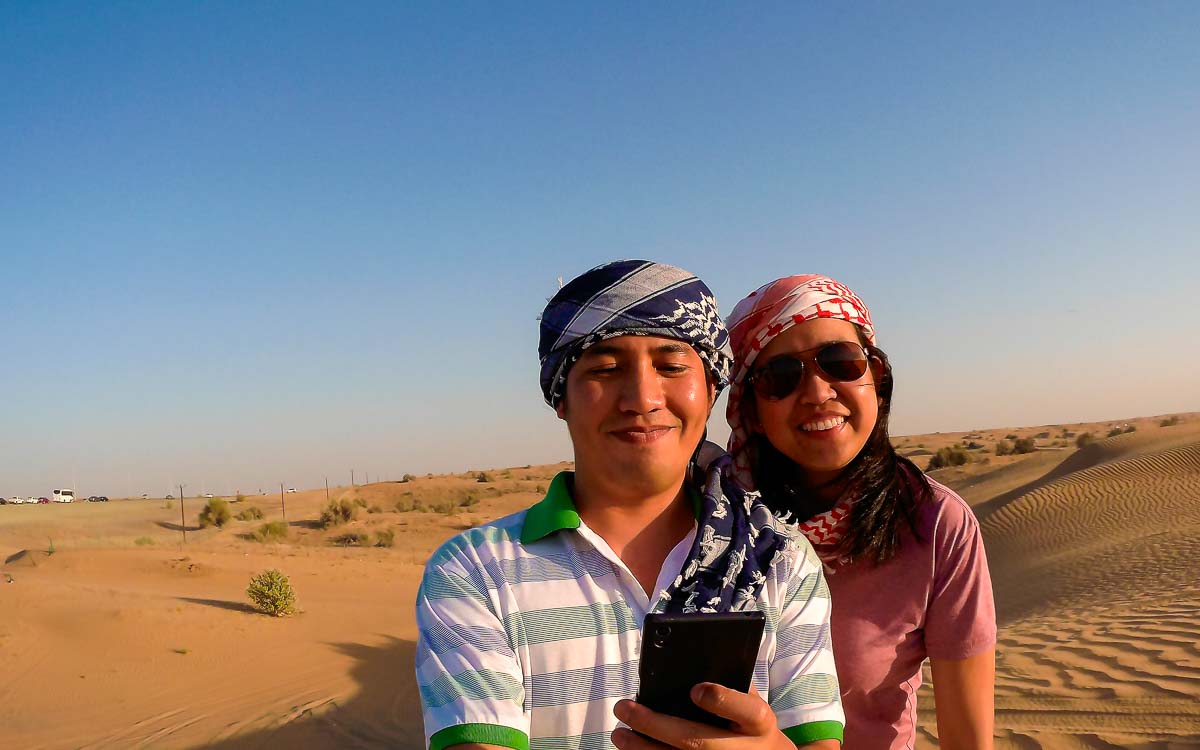 Besides our camp, you can have a close encounter with the camel and try to ride on for free.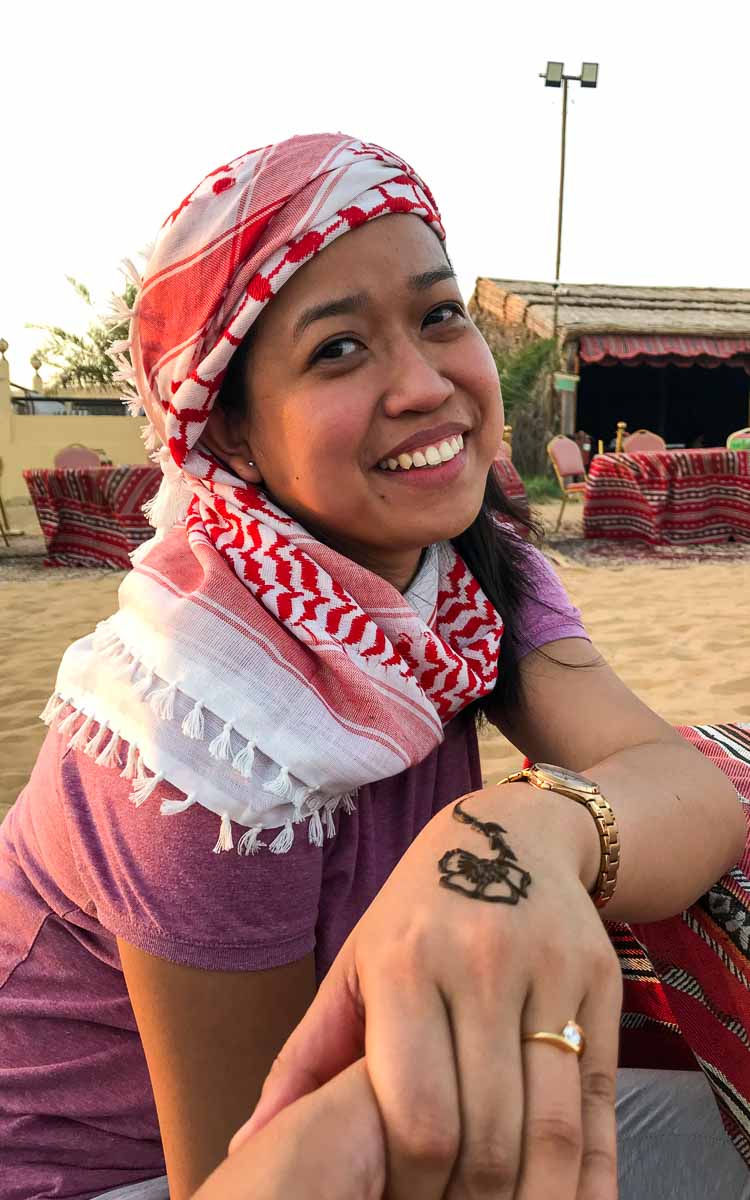 You can get the free henna tattoo inside the camp. You can request for other design which have a small fee.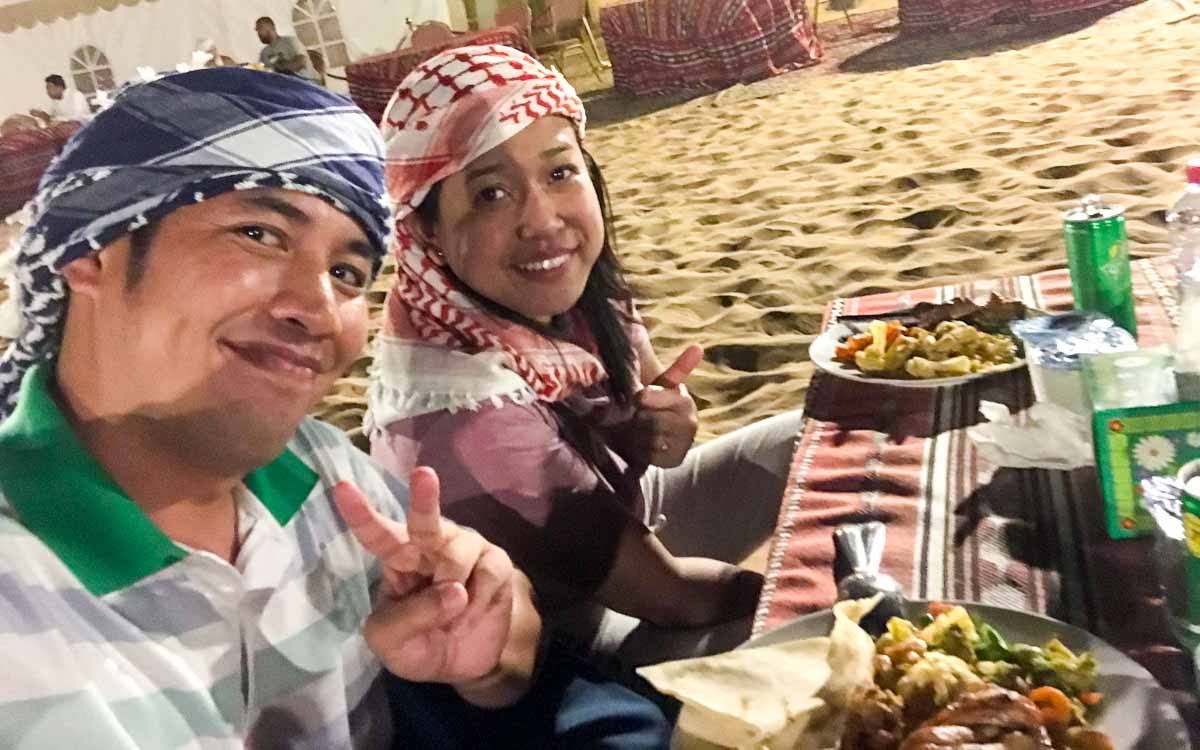 The dinner style inside the camp is a buffet dinner. The food is delicious. While eating you will be entertained by the live performance of the dancers. The first performance will be by the beautiful belly dancer, followed by the traditional Tanura dance and lastly by the fire dancer.
Belly dance is an expressionist type dance that focuses on the movement of the torso which originated in Egypt.
Tanoura dance is an Egyptian folk dance using a colorful weighted skirt. Usually, the dancer spins until the end of the music. 🙂
Fire dancer skills are fire eating, fire dancing and fire breathing.
Other things to do in United Arab Emirates
"Then I thought, 'I shall die in my nest, and I shall multiply my days as the sand.

Job 29:18

Nathaniel Amoyen is co-founder of Joanathx. Full-time ex-pat worker at day and writer at night.