About Sheikh Zayed Mosque
It is the largest Mosque in the United Arab Emirates which is located in Abu Dhabi. It features 82 domes, more than 1,000 columns, 24-carat gold-plated chandeliers, and the largest hand-knotted carpet in the world.
The structure of the Mosque has been inspired by Persian, Mughal, and the Alexandrian Mosque of Abu al-Abbas al-Mursi Mosque in Egypt. The dome layout and floorplan of the mosque were inspired by the Badshahi Mosque in Lahore, Pakistan.
Admission fee at Sheikh Zayed Mosque
It is totally free to enter this Mosque. Don't miss the opportunity to visit this beautiful Mosque while you are in the United Arab Emirates.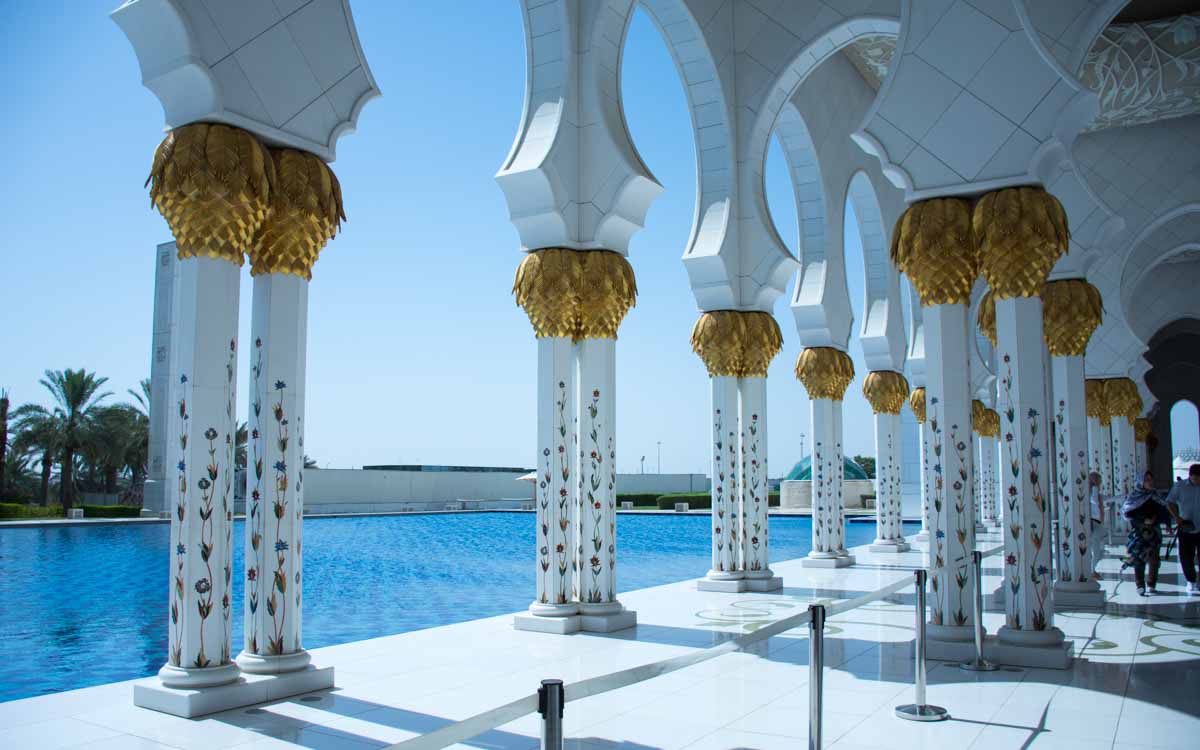 Visiting hours at the Mosque
The normal visiting time is from 9 AM to 10 PM from Saturday to Thursday and 4:30 PM to 10 PM on Fridays.
During Ramadan, the visiting time is from 9 AM to 3 PM from Saturday to Thursday and closed for visitors during Fridays.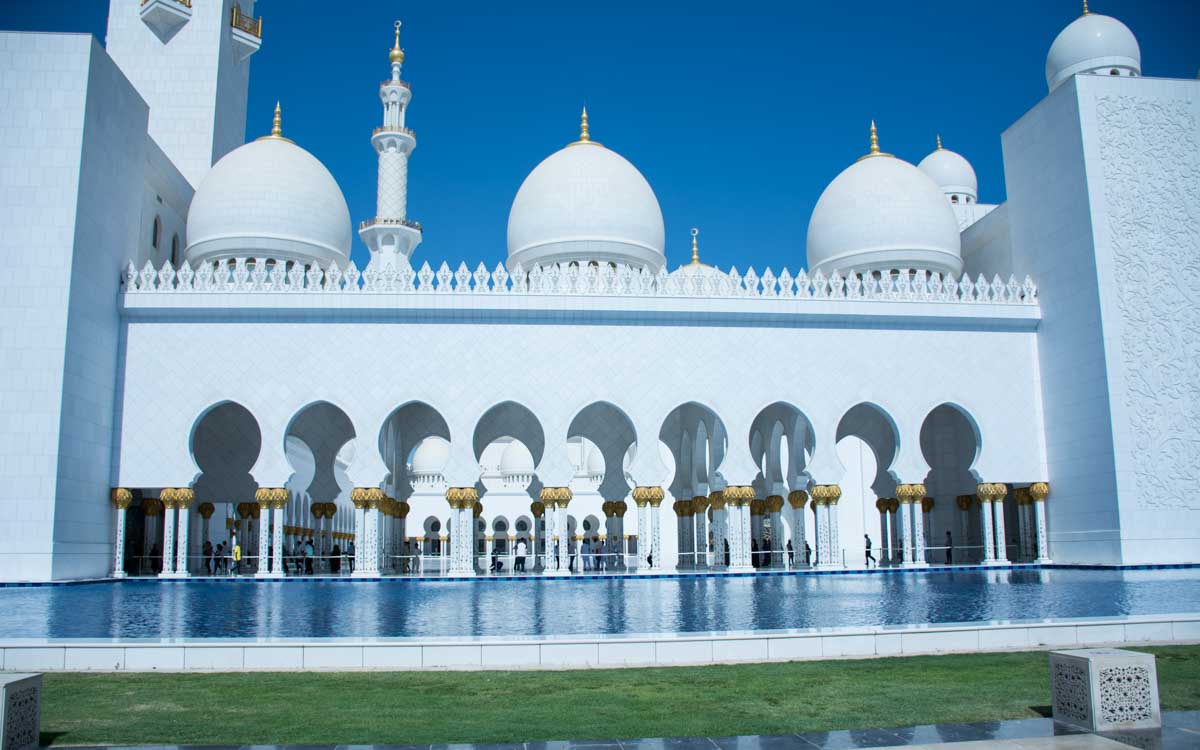 What to wear inside the Mosque?
Wear an appropriate dress while inside the Mosque. Men are not allowed to wear shorts and sleeveless shirts. Women must wear a traditional robe and headscarf. Robe and scarf will be provided at the entrance.
Other information about Mosque
The primary prayer hall houses the world's biggest hand-knotted carpet.
The mosque features seven crystal chandeliers which contain Swarovski crystals.
The 96 columns in the main prayer hall are clad with marble and inlaid with mother of pearl.
Free guided tour
Every day they conduct a free guided tour. The tours are offered in English and Arabic. Please visit the official site for the timing schedule of the guided tour.
Advise for the visitors
Don't forget to bring your sunglasses! The marble flooring and pillar colors are white which will reflect the rays of the sun during day time.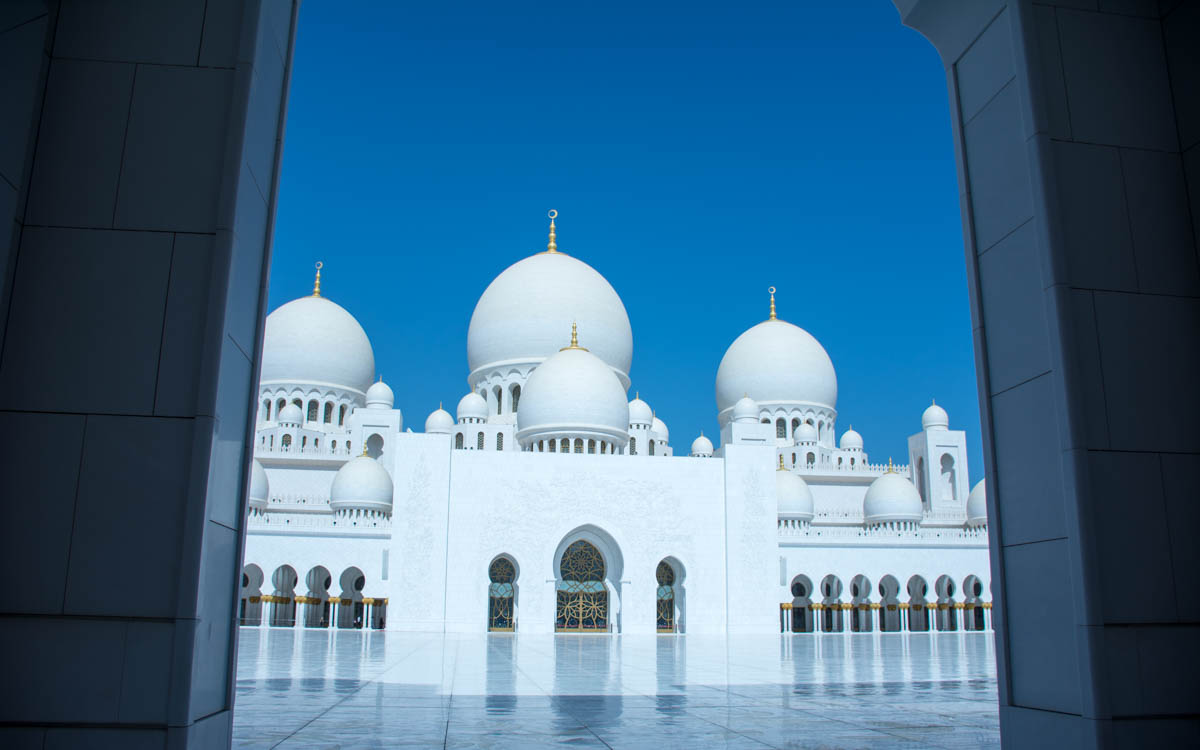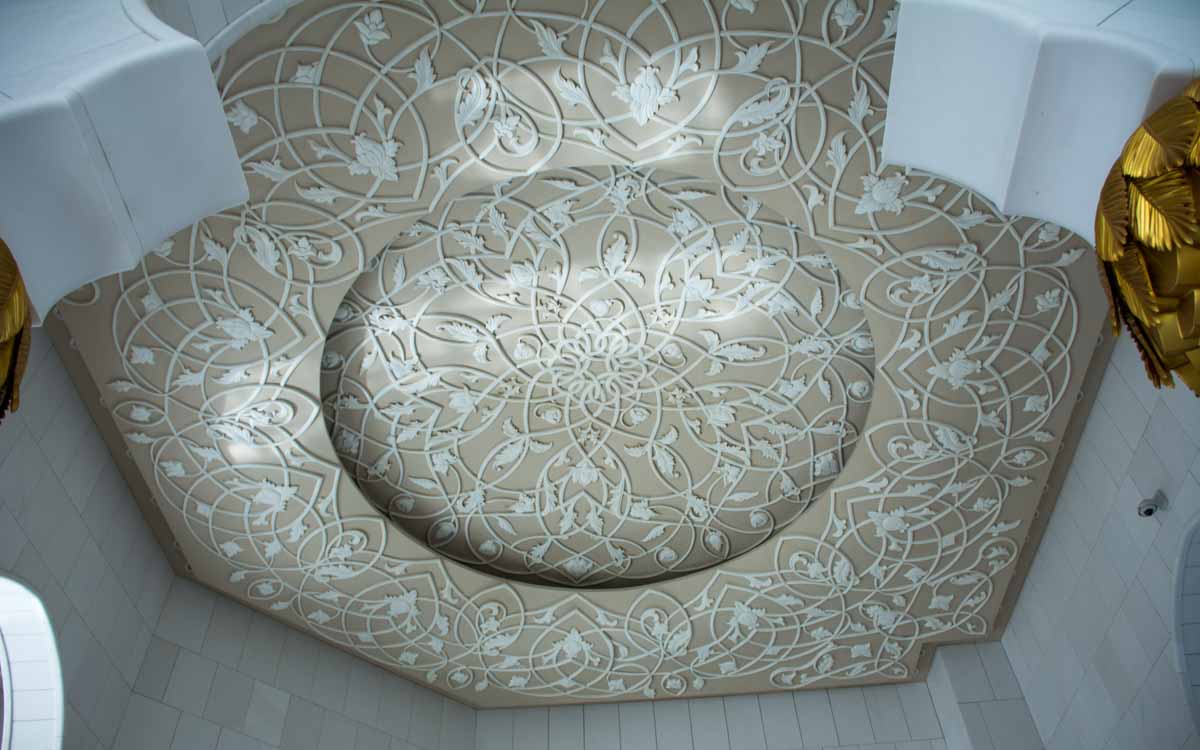 Other things to do in United Arab Emirates
"For I know the plans I have for you," declares the Lord, "plans to prosper you and not to harm you, plans to give you hope and a future."

Jeremiah 29:11

Nathaniel Amoyen is co-founder of Joanathx. Full-time ex-pat worker at day and writer at night.