About Corregidor
Are you ready to go on a historical journey? Then pack your luggage and head to Corregidor Island! This tiny rocky island, shaped like a tadpole, is perfectly placed near the entrance to Manila Bay in Cavite.
After the dust settled from the Spanish-American War, Corregidor Island got a major military makeover. Guns, anti-aircraft batteries, mortars, tunnels, and barracks were added to beef up the island's defenses. However, Corregidor was the final fortress to fall into the hands of the Japanese Imperial Army during WWII. Lt. Gen. Jonathan Wainwright's American and Filipino men fought valiantly but ultimately surrendered.
The Corregidor Historical Tram Tour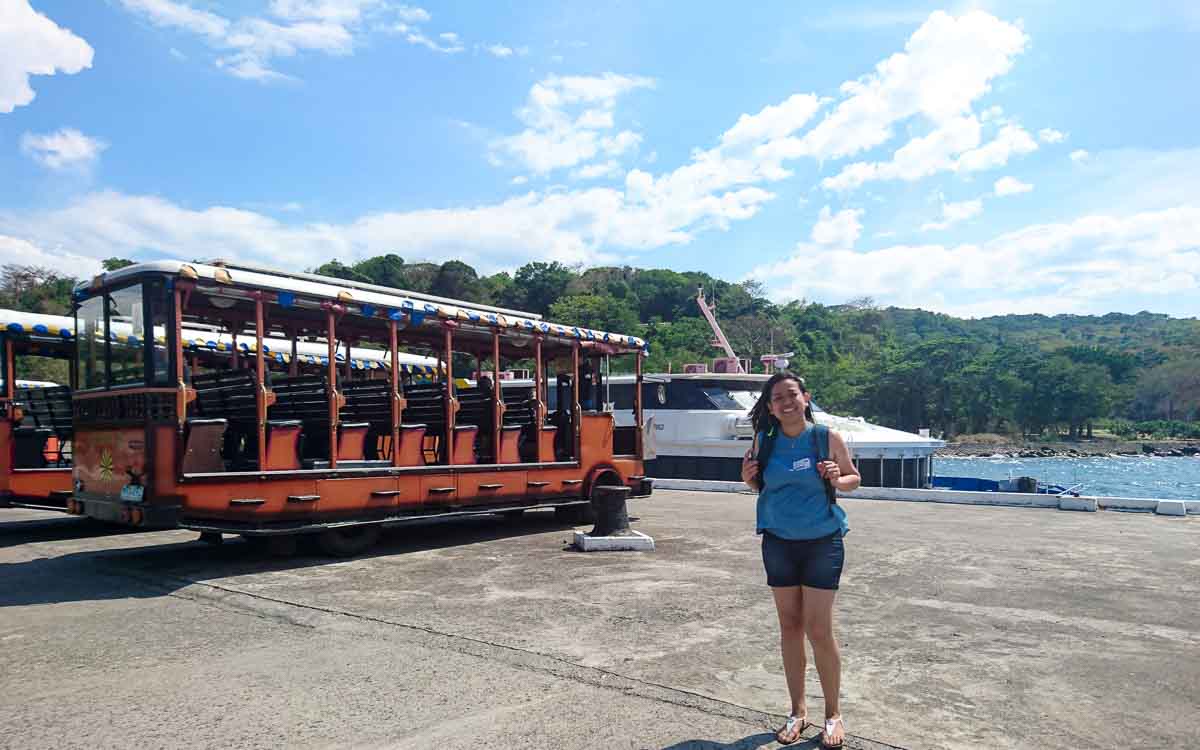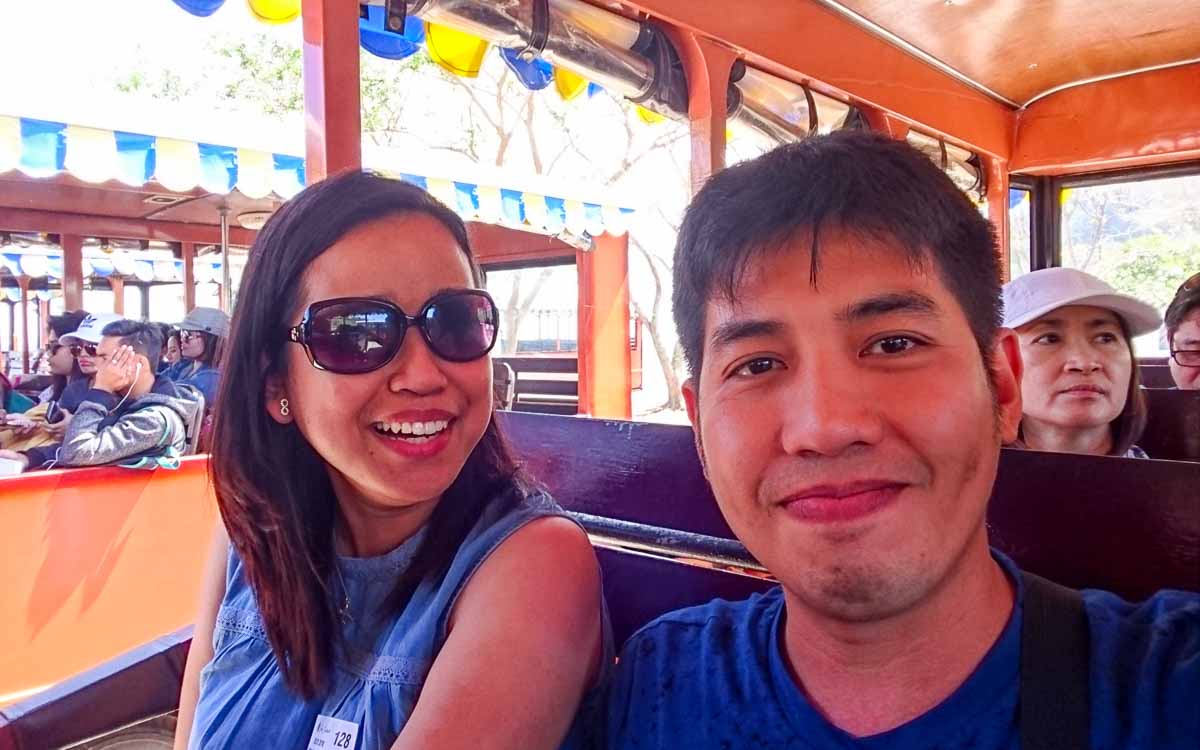 Joanna and I were ready for an adventure, so we hopped on the historical tram day tour to uncover Corregidor Island's rich history. The tour takes you all around the island – from the top side to the middle side, bottom side, and tail side. Don't forget to snap lots of pics and videos to remember your trip!
Some highlights of the tour include the Filipino Heroes Memorial, Battery Way, Battery Grubbs, Battery Hearn, Malinta Tunnel, Corregidor Lighthouse, Mile Long Barracks, Pacific War Memorial Museum, and Cine Corregidor.
Filipino Heroes Memorial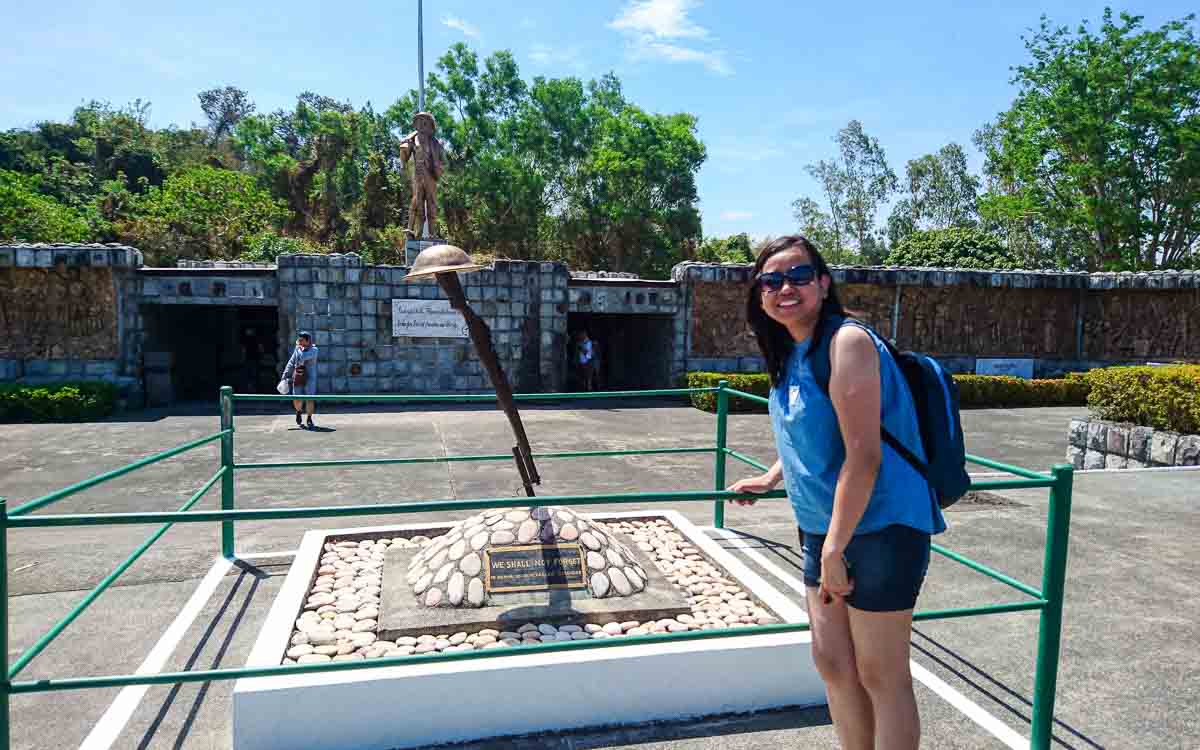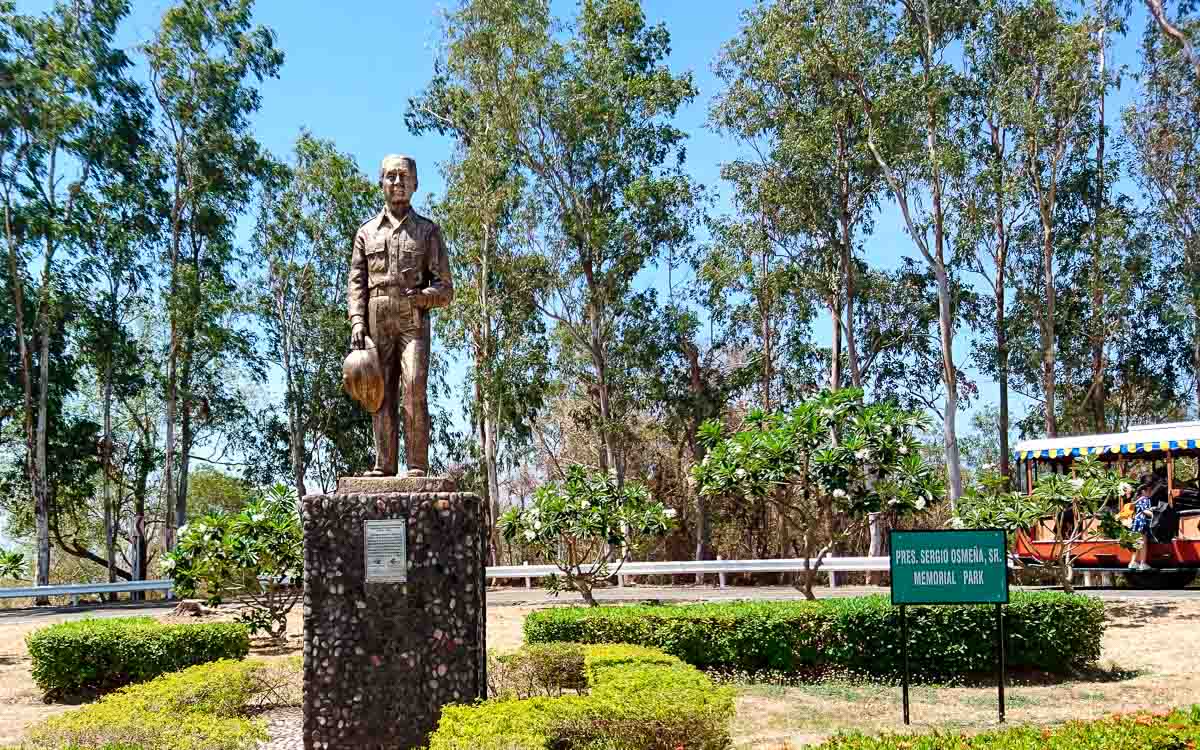 The Filipino Heroes Memorial is located at the tail side of the island and was designed by Filipino Architect Francisco Manosa. It features fourteen murals depicting heroic battles fought by Filipinos from the 15th century up to present day and is carved by sculptor Manuel Casal.
Battery Way
Battery Way was named after Lt. Henry N. Way and consists of four 12-inch mortars. These mortars were capable of firing explosive shells as far as 13.35 km in any direction. Each mortar was operated by a crew of 14.
This battery played a crucial role in the defense of Corregidor Island during WWII. Visitors can see the mortars up close and imagine what it must have been like for the soldiers operating them.
Battery Grubbs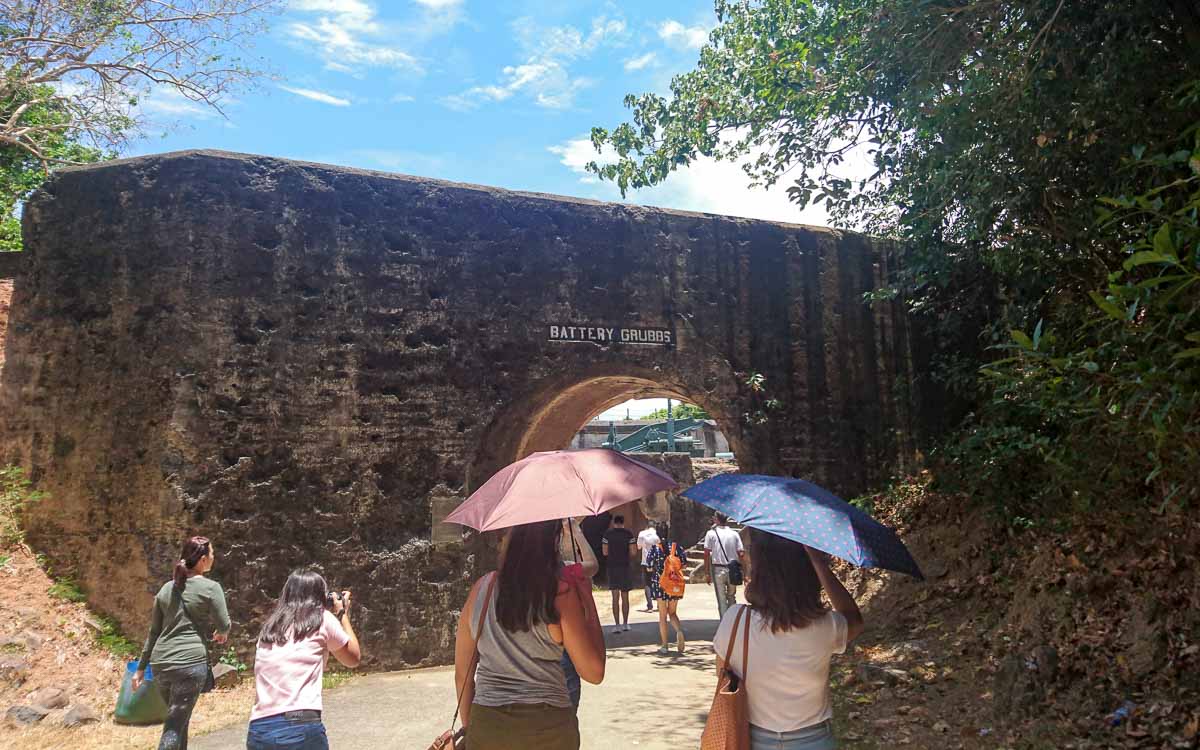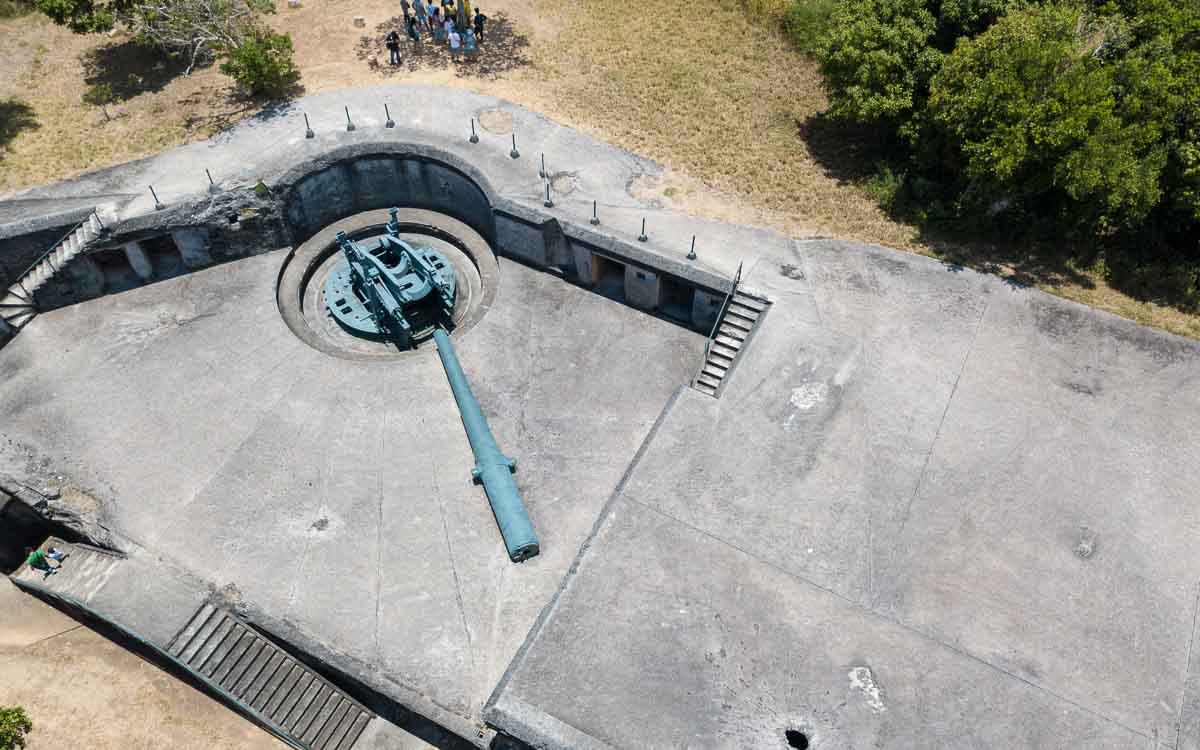 Battery Grubbs was named after Lt. Hayden K. Grubbs and features two 10-inch disappearing guns. These guns would hide back in the massive concrete structure after firing to protect themselves from enemy fire. The battery has a unique Spanish-style arch design on the entrance road and was completed in 1911.
Battery Hearn
Battery Hearn was named after Brigadier General Clint C. Hearn and could fire a 12-inch mortar up to 27 km in any direction with a maximum firing elevation of 35 degrees. This battery played a crucial role in the defense of Corregidor Island during WWII.
Malinta Tunnel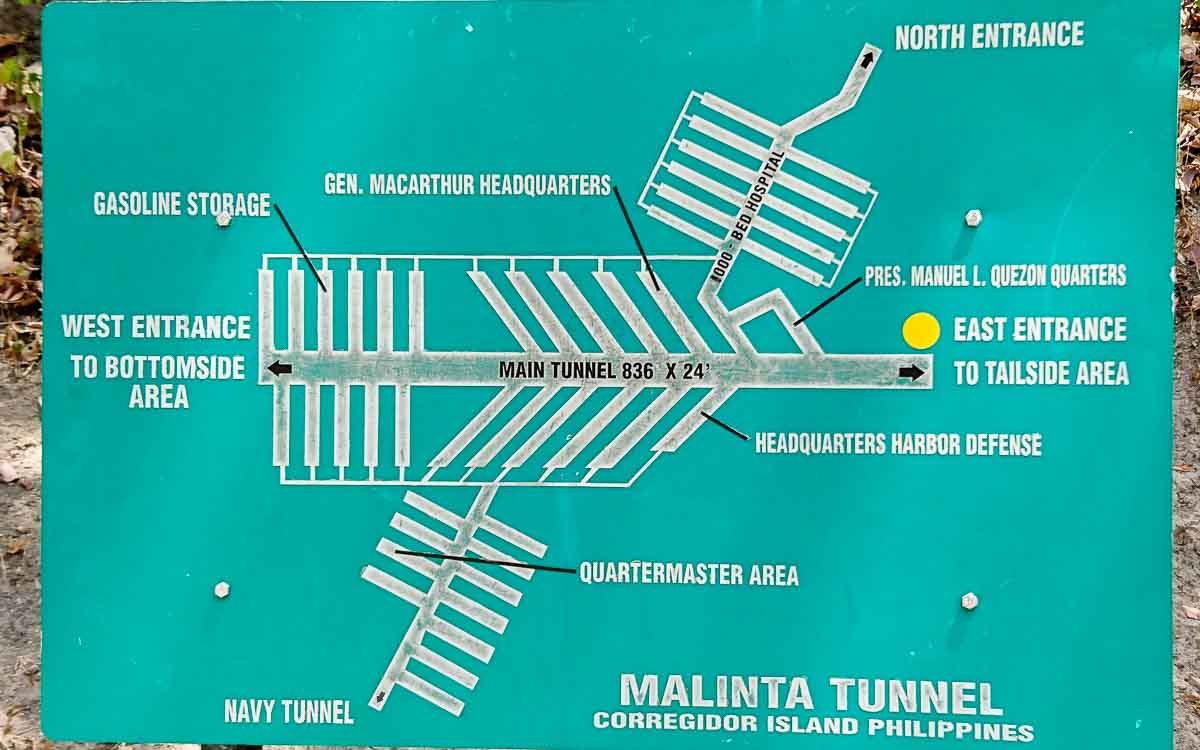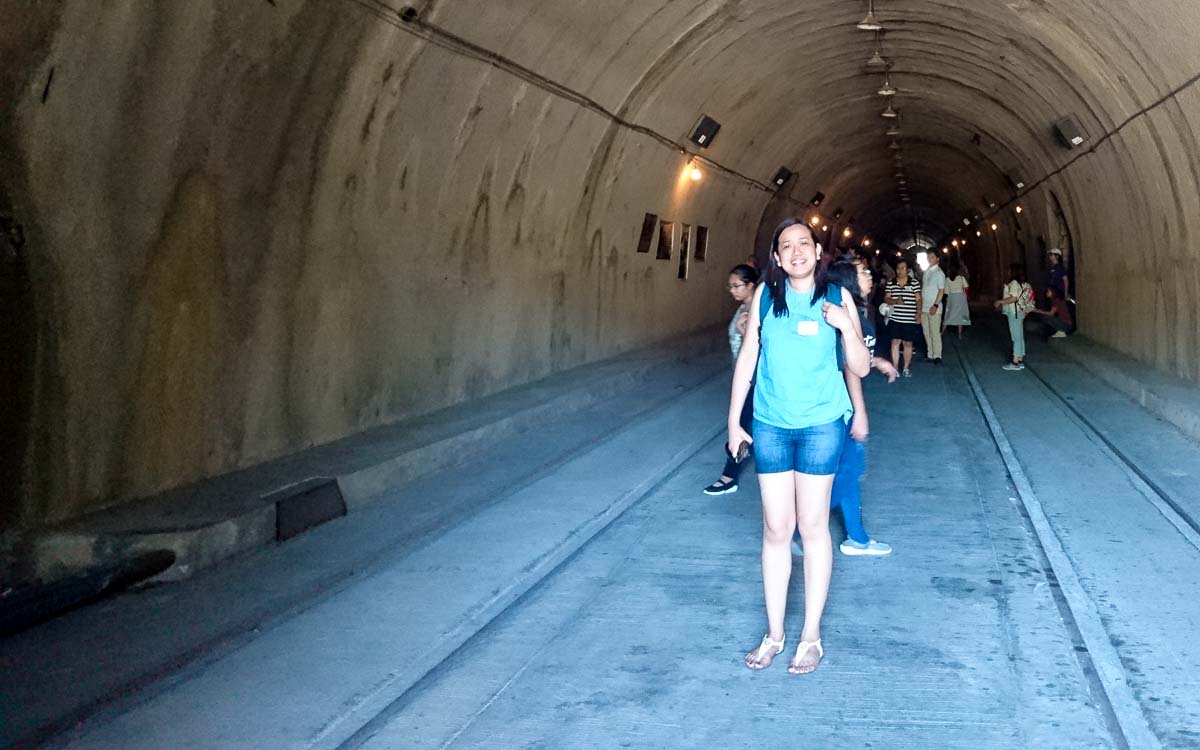 Malinta tunnel was a bomb-proof personal bunker and storage. The Malinta Tunnel gets its name from the Tagalog word for "many leeches." The main tunnel measured 253 meters, 7.3 meters in width, and 5.5 meters in height from east to west. Before the American army fell to the Japanese army on May 6, 1942, it was their last defense.
Today, visitors can experience an audiovisual presentation by National Artist Lamberto V. Avellana inside the tunnel.
Corregidor Lighthouse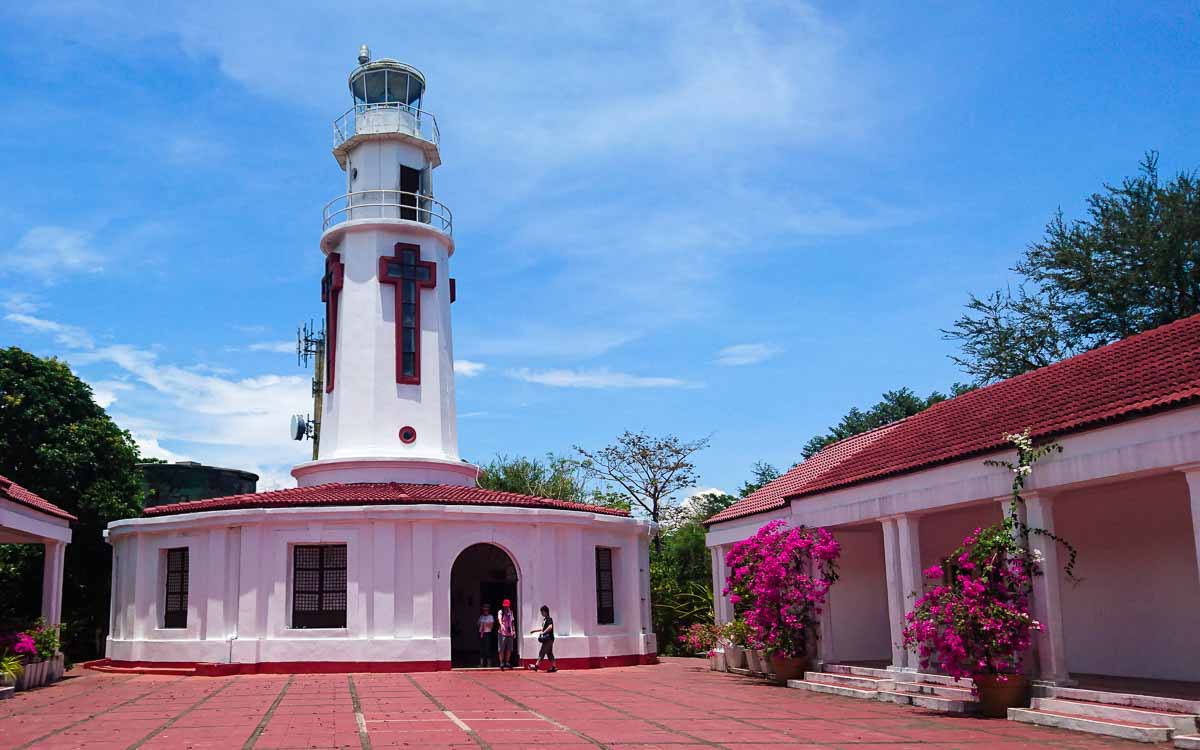 Another must-see attraction on the island is the Corregidor Lighthouse. It offers amazing views of Manila Bay and beyond from 195 meters above sea level. The lighthouse was originally built during Spanish colonization and completed in 1853. It was severely damaged during WWII but was later reconstructed using bricks from the ruins.
Make sure to visit the lower level of the lighthouse, where you'll find souvenir shops selling unique mementos of your trip to Corregidor Island.
Mile Long Barracks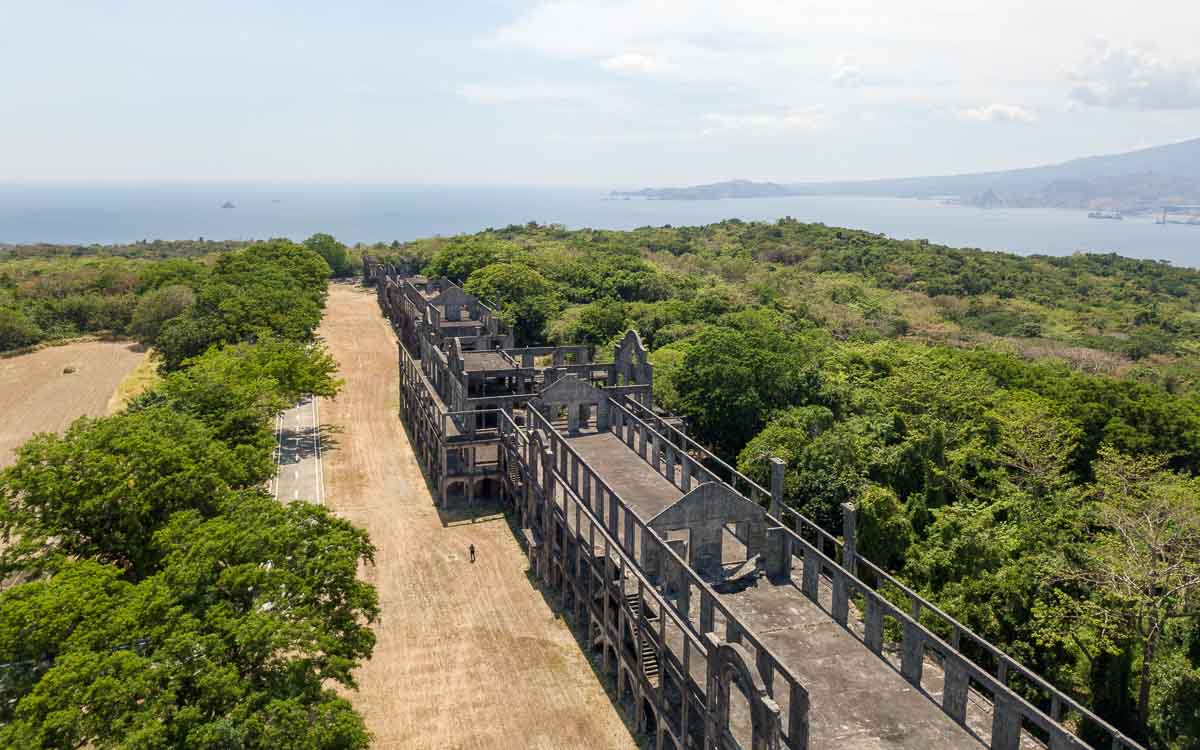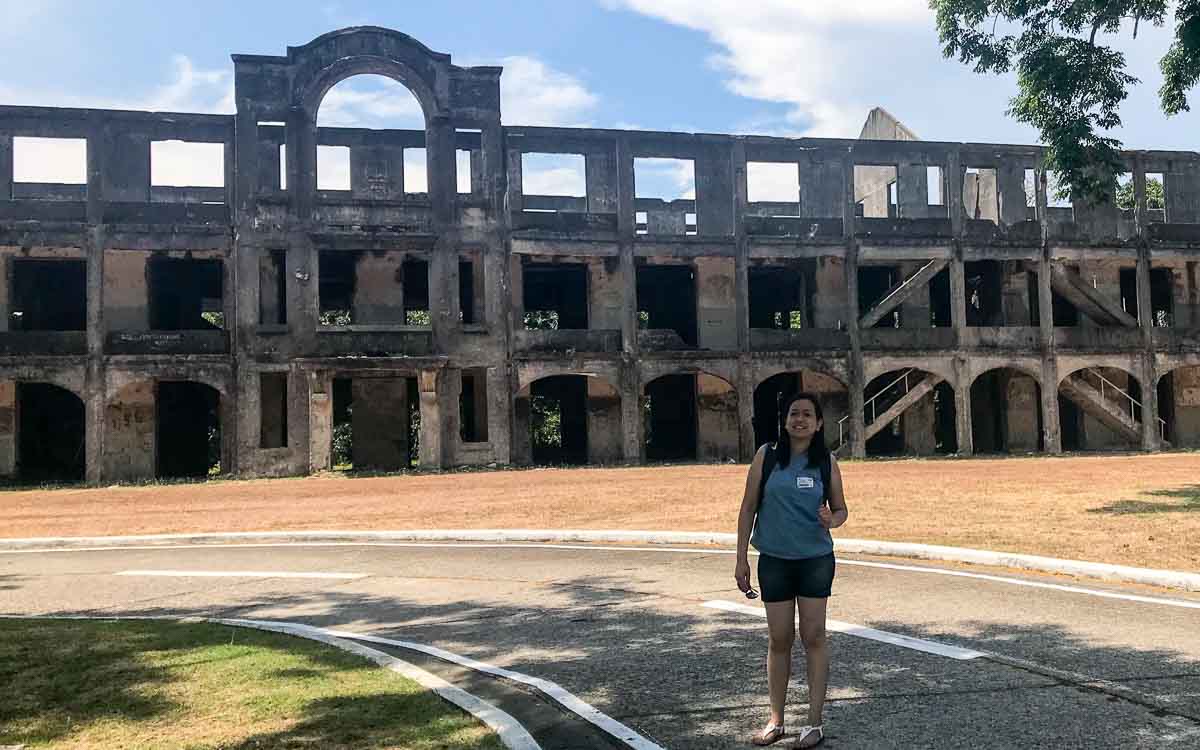 The Mile Long Barracks is an impressive sight located on the top side of Corregidor Island. Despite its name, the barracks actually measures 1520 feet in length and was once known as the "world's longest military barracks." It was built to be hurricane-proof and even served as General Douglas MacArthur's headquarters.
Cine Corregidor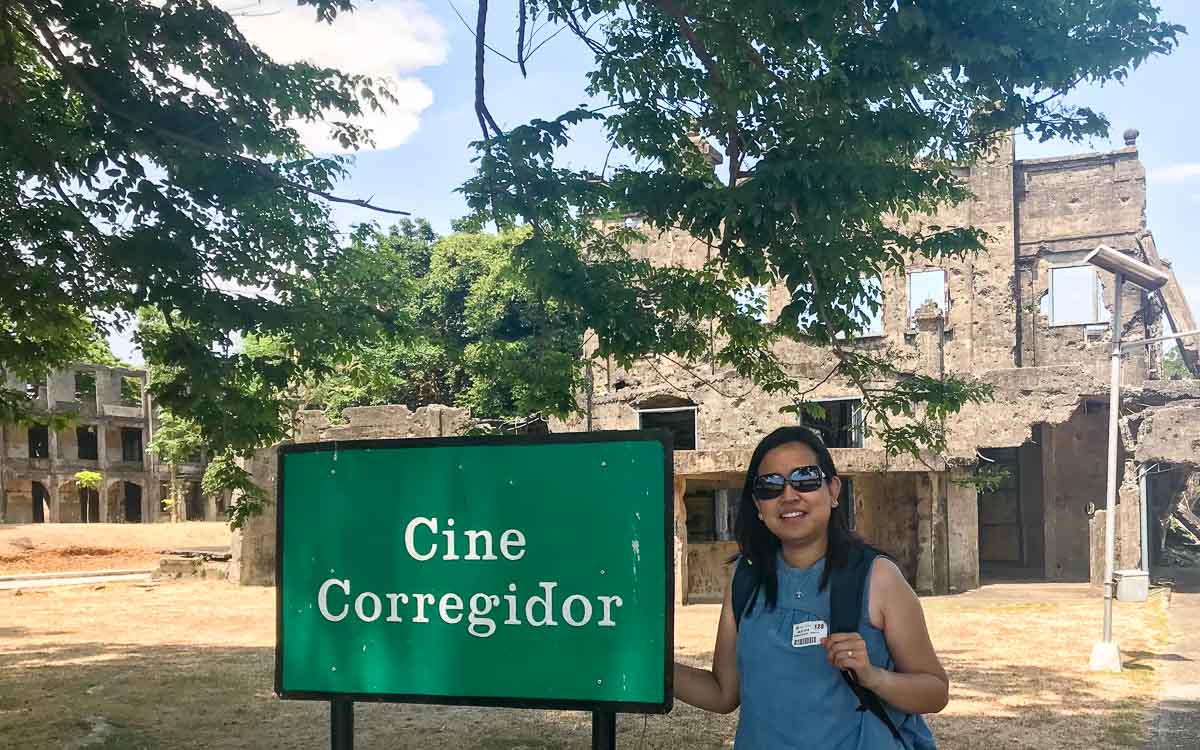 Cine Corregidor was located beside the Mile Long Barracks and functioned as a recreational building for soldiers. American personnel, including their families, would watch movies in this building before the outbreak of World War II. "Gone with the Wind" is the last movie shown here.
Nowadays, visitors can check out the remains of Cine Corregidor and imagine what it was like for soldiers and their families to kick back and enjoy a brief escape from the chaos of war. It serves as a powerful reminder of the costs paid by those who battled for freedom.
Pacific War Memorial Museum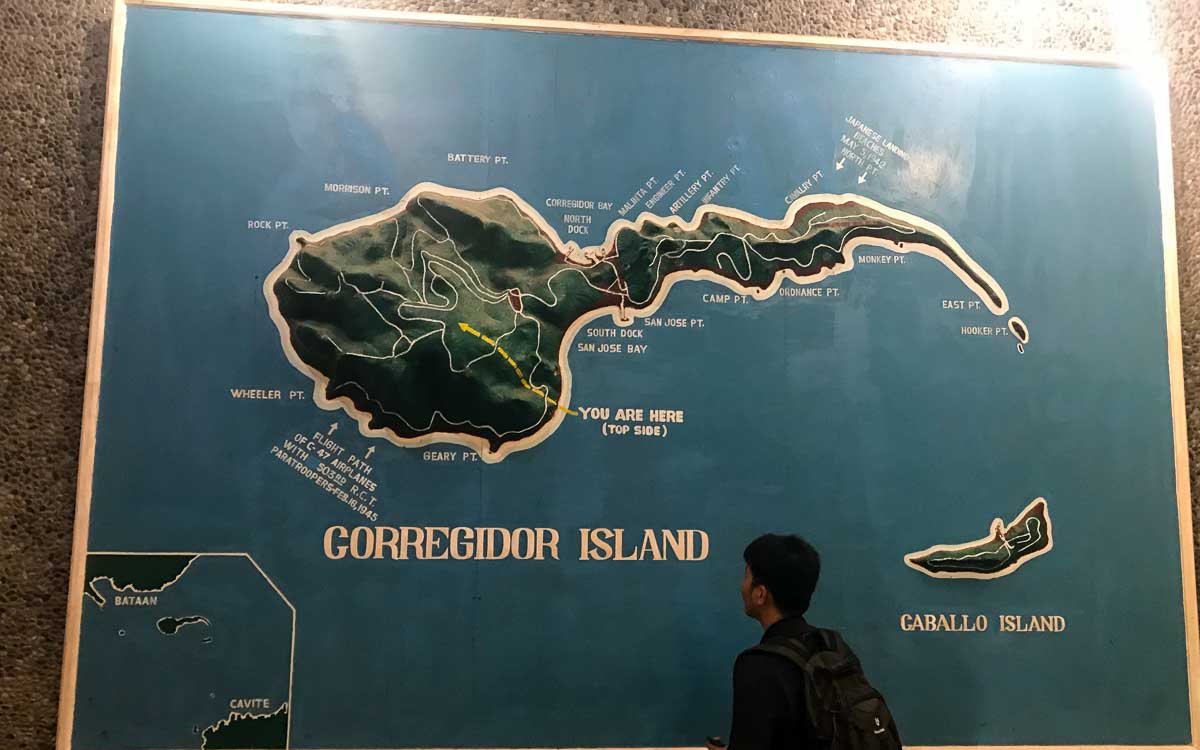 The Pacific War Memorial Museum is a treasure trove of history located near Cine Corregidor. Inside, you'll find a fascinating collection of artifacts and information that bring the Pacific War to life. From old photographs and military uniforms to mortars and guns, there's something for everyone to discover.
One of the most moving exhibits in the museum is the circular altar that honors the soldiers who fought and died during WWII. Each year on May 6th at 12:00 noon, the sun shines directly onto the altar, illuminating a bronze plaque with the poignant words "Sleep my sons, your duty done… for Freedom's light has come."
If you're a history buff or just curious about the past, the Pacific War Memorial Museum is a must-see. Take your time exploring the exhibits and reflecting on the sacrifices made by those who fought for freedom.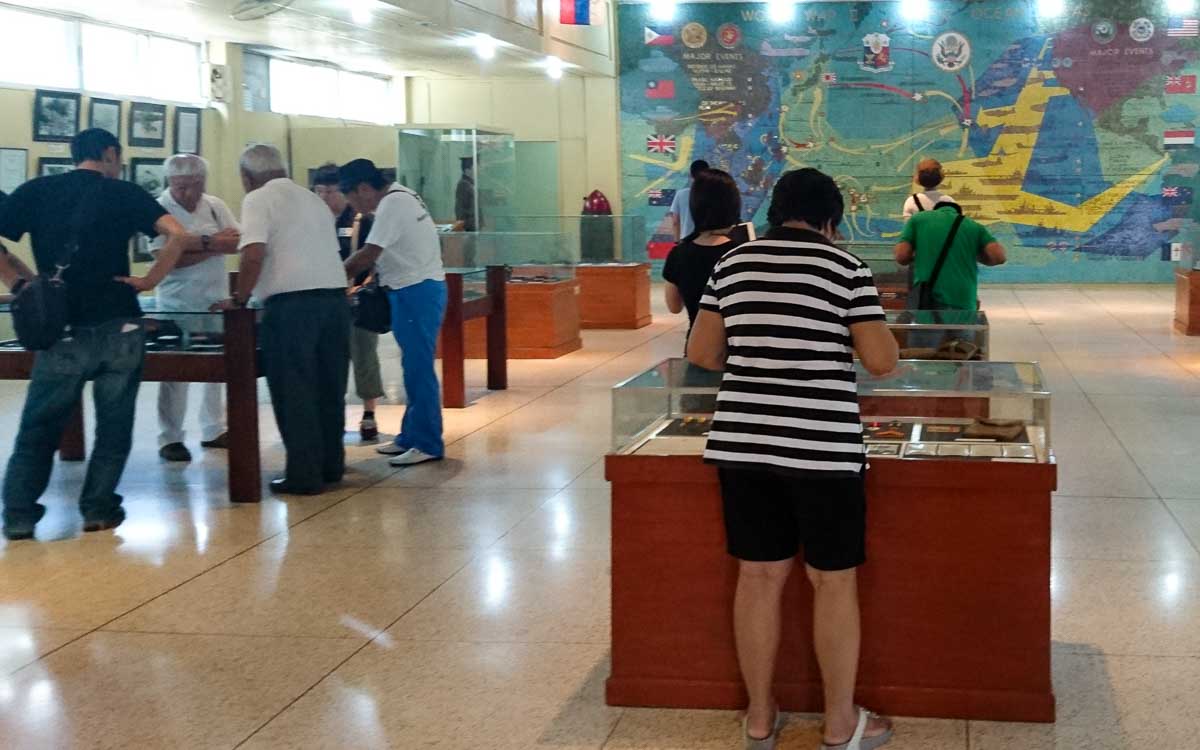 Check out our video below:
---
These are just a few of the amazing sights you'll see on your tour of Corregidor Island. Don't forget to share your experience with others on social media and leave a comment below about your favorite part of the tour!

Nathaniel Amoyen is co-founder of Joanathx. Full-time ex-pat worker at day and writer at night.